42 Best Free Video Creation and Editing Tools To Build Learning Content
Videos are core to the content of online courses. Some learning management systems will provided video editing software as part of the offered features, though usually limited in capabilities.  Also, many content developers who are already familiar with video editors out there prefer specialised video editing software when building their learning content. 
Whether you are novice or a pro in video editing, there are many to choose from. A lot depends on how fancy you want you video to be in terms of style and effects. 
Below are 42 Video Editing software – compiled by Influencer Marketing hub – that you may consider to create and edit videos for your lesson content. 
---
Compatible with Mac, Windows, and Linux.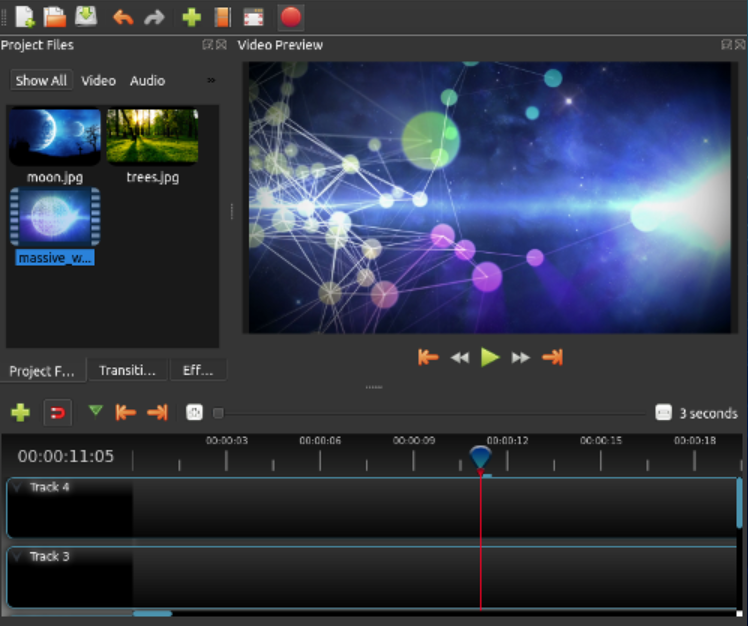 OpenShot is one of the best open-source free video editing software solutions in the market. It is a powerful video editor packed with numerous useful features.
It has a simple-to-use, drag-and-drop interface that even beginners can operate easily. It provides advanced features like unlimited layers, video transitions with real-time previews, etc. 
It also has lots of options for video effects, animation, and keyframes. Moreover, it is extremely easy to cut and slice any video using this tool.
Pros
Easy-to-use interface
Unlimited layers
Cons
It lags sometimes, which is inconvenient
---
Compatible with Mac, Windows, and Linux.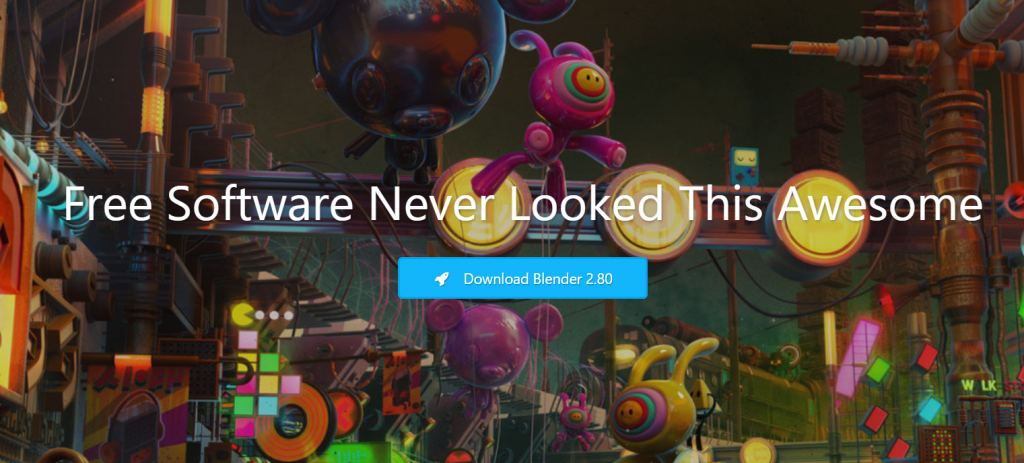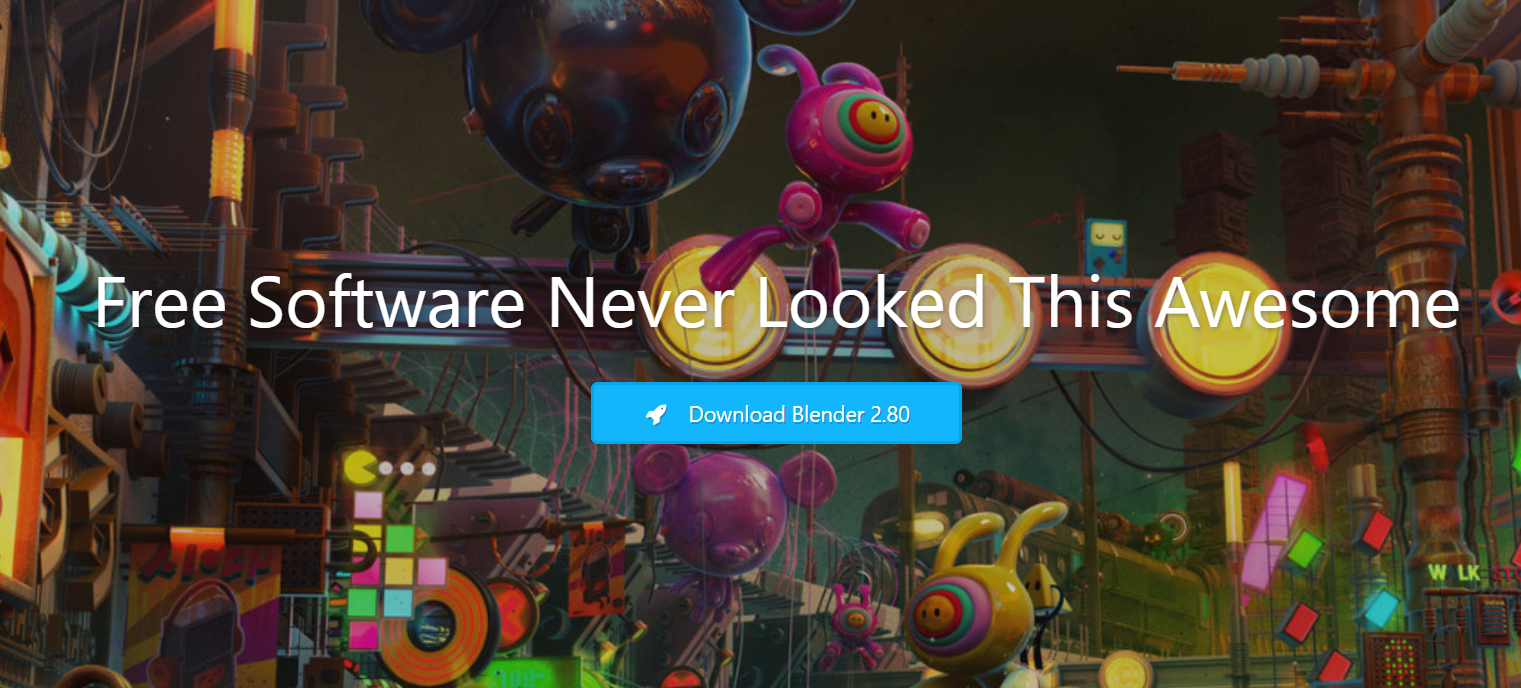 It is one of the best, advanced video editing software solutions available on all platforms. It is an open-source tool that is available for everyone to use. And, it packs some powerful punches in terms of features.
Some key features include live preview, chroma vectorscope,  luma waveform, audio mixing, syncing, scrubbing, waveform visualisation, and histogram displays. It does not have unlimited layers like OpenShot but has 32 slots for adding videos, images, audio, and effects. It also has a 3D animation suite for professional users.
Pros
Good enough to be used by professionals
Cons
Not as easy to use as other tools on this list
---
Available on Windows.


This is an open-source, free video editor available only on Windows. It is a good video editing software solution that supports almost all video formats and codecs. 
This product has a free as well as a paid version. The free version is good enough for almost all of your routine video-editing needs. For professionals, the paid version offers more advanced features.
It is relatively simple to use and has features like colour correction, visual and audio effects, blending modes and filters, etc.
Pros
Simple to use tool for day-to-day video editing
Cons
Available only for Windows users
The free version lags sometimes
---
Compatible with Mac, Windows, and Linux.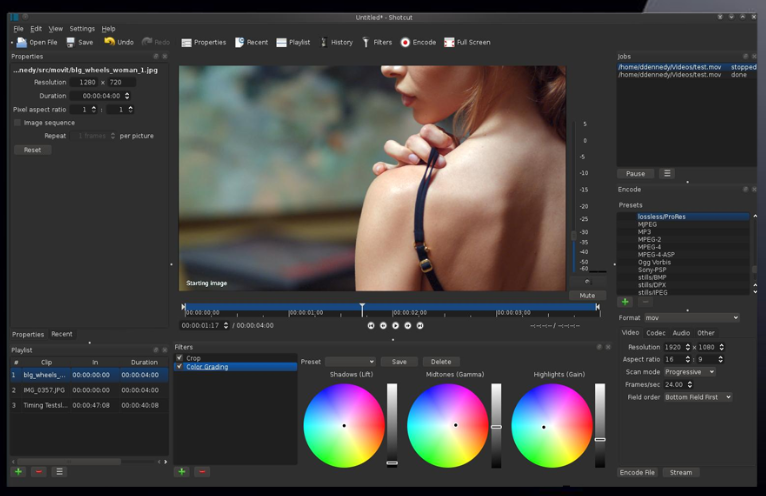 This is another open-source, free, cross-platform video editing software solution with decent features. You can simply download it and start using it.
It supports all video formats and platforms, though it was originally designed for Linux. One of its best features is that you don't need to import your video into the editor, and that saves a lot of time. It provides 4K resolution support, which is another great feature.
Other cool features include audio and video effects, interlacing, colour correction and grading, wipe transitions, etc.
Pros
4K resolution support and other useful features
Cons
The interface is not as easy-to-use as for some other tools on this list
---
Available on Mac.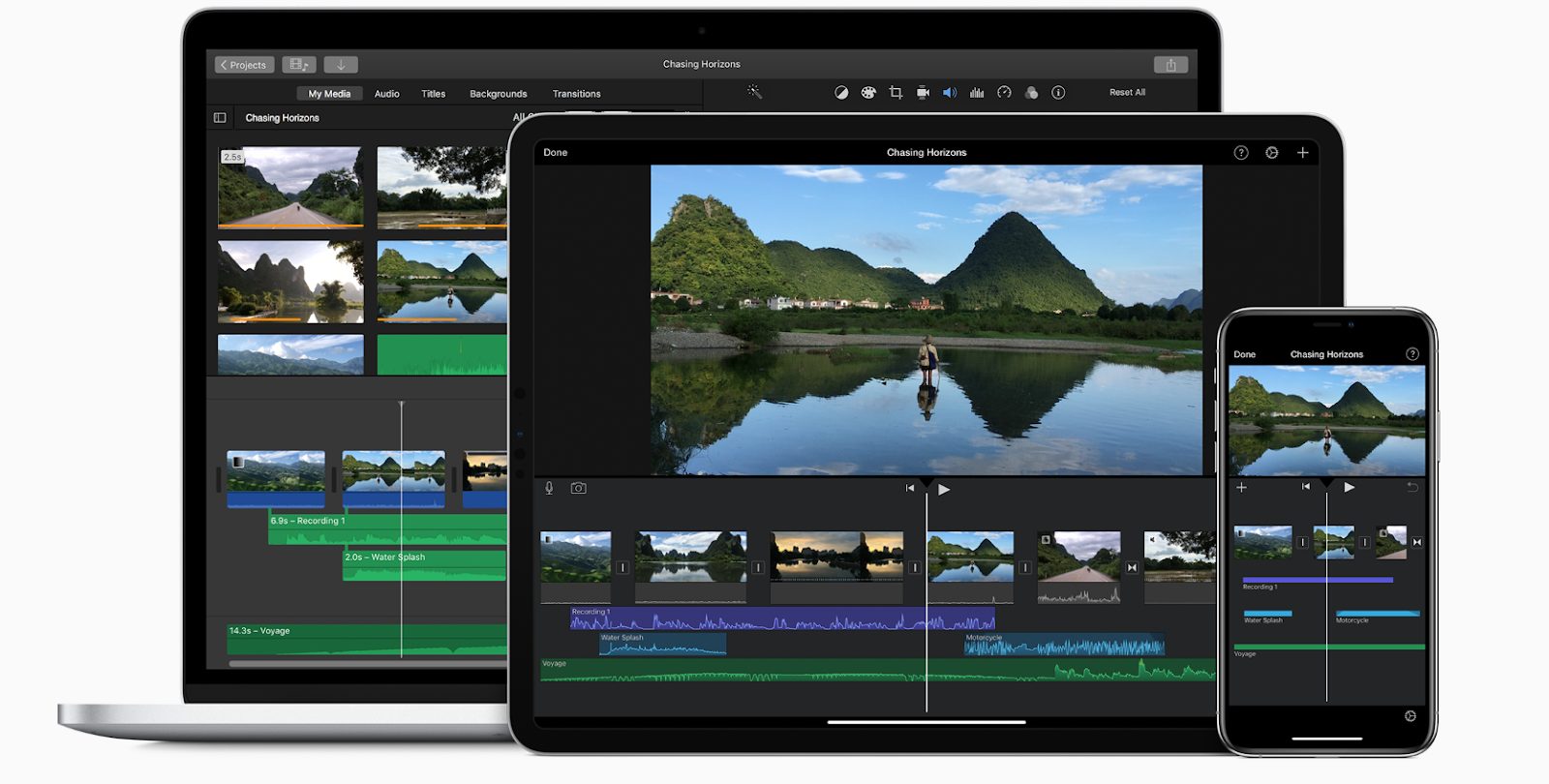 This is a sophisticated video-editing tool available only for Mac and iOS users. It also comes in the form of an app and can be used on mobile devices as well. And, it also supports 4K resolution, which is a useful feature for professionals.
It has a clean and minimal drag-and-drop interface that you can use to add titles, music, and effects, etc. to your video clips. You can slow down or speed up the videos and add filters to make them more interesting. 
Another interesting feature is that you can change the background location in your videos and place your characters anywhere.
Overall, it is good video editing software to start with and later you can move on to a more professional software solution.
Pros
Good as basic video editing software
Simple drag-and-drop interface
Cons
Limited features for professional use
---
Compatible with Mac, Windows, and Linux.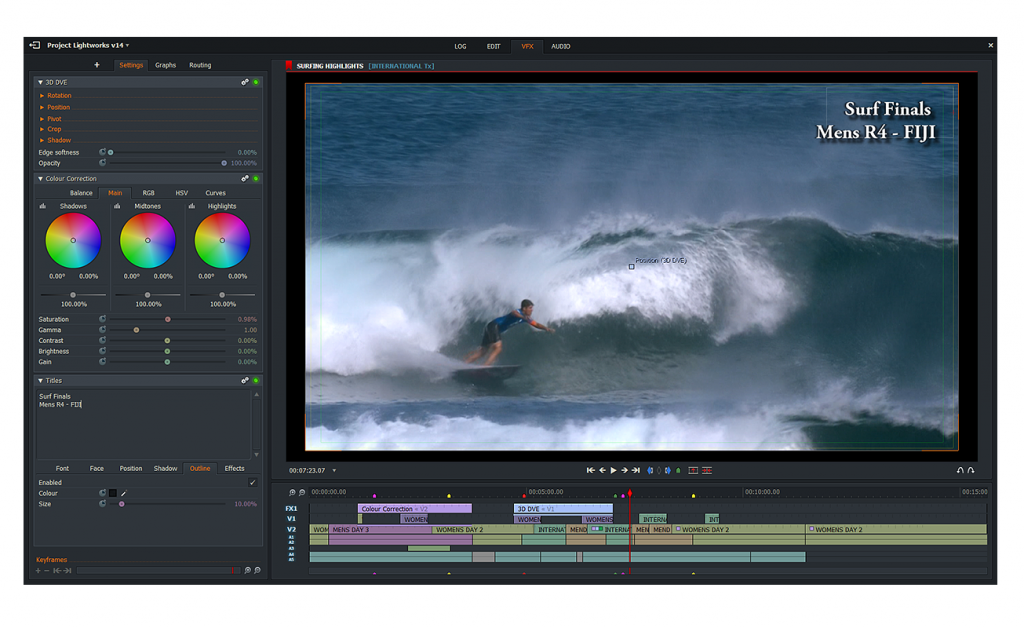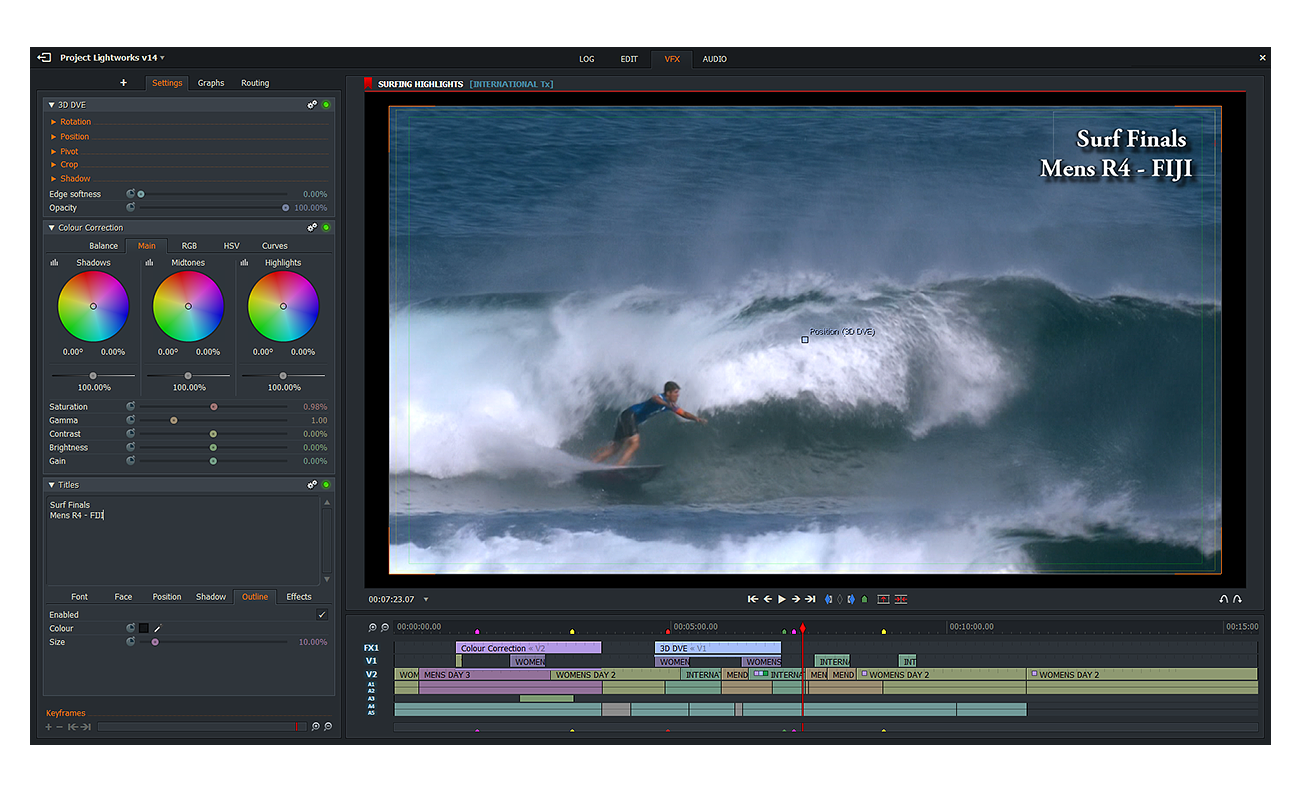 This is another powerful video editing software solution power-packed with useful features. It has a free as well as a paid version. However, the free version is more than enough for non-professional use.
Some of its best features include high precision video trimming, multicam support, and the ability to export to 720p for YouTube. The tool supports a wide variety of video formats and has a lot of video and audio editing options. The paid version of this tool supports 4K videos, but the free version does not.
It is easy to start using this tool because it comes with many video tutorials to help you understand and work on it.
Pros
A good tool with numerous video editing features
Cons
A bit advanced for beginners, but the video tutorials can help
---
Available on Windows.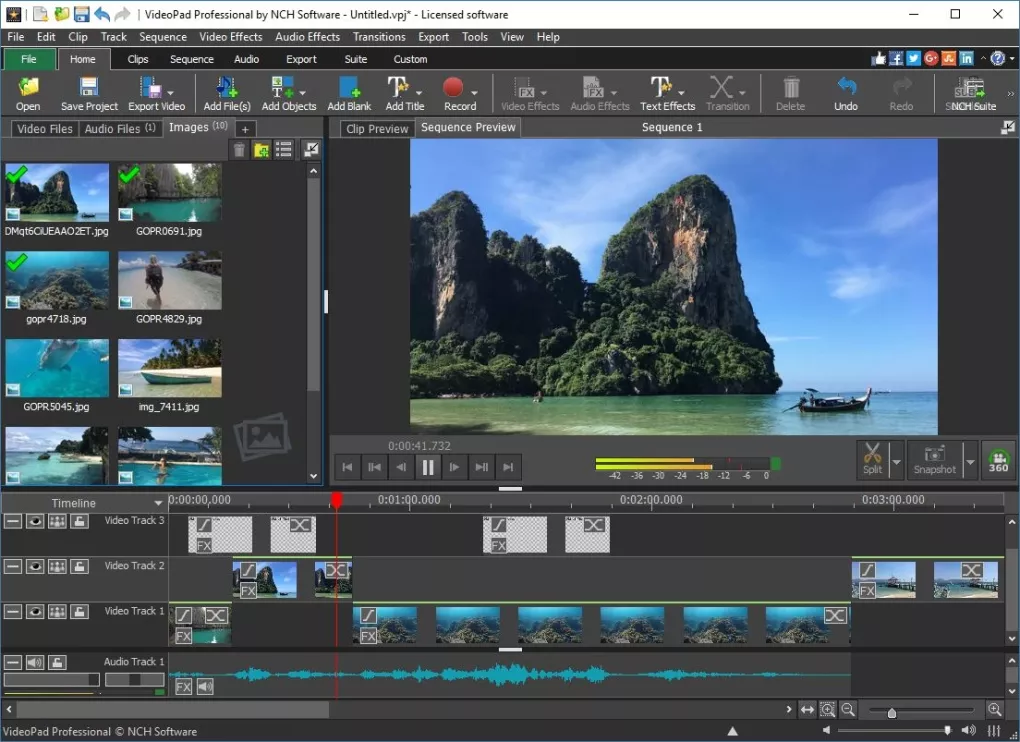 This is a video editor and movie maker that works only on Windows PCs and is not available for Mac and Linux. However, if you are a Windows user, this is an amazing tool for you to check out.
This is good for a starter tool that you can use to learn the basics of video editing, without too much hassle. It comes with a whole library of pre-made transitions and sound effects that you can play around with. 
It also supports 3D video editing, which is a feature that not all video editors provide for free. And, you can directly export your edited videos to YouTube and other social media platforms.
Pros
Easy to edit videos and export directly to social media platforms
Cons
Not suitable for professional use as it does not have many advanced features
---
Available on iOS and Android devices.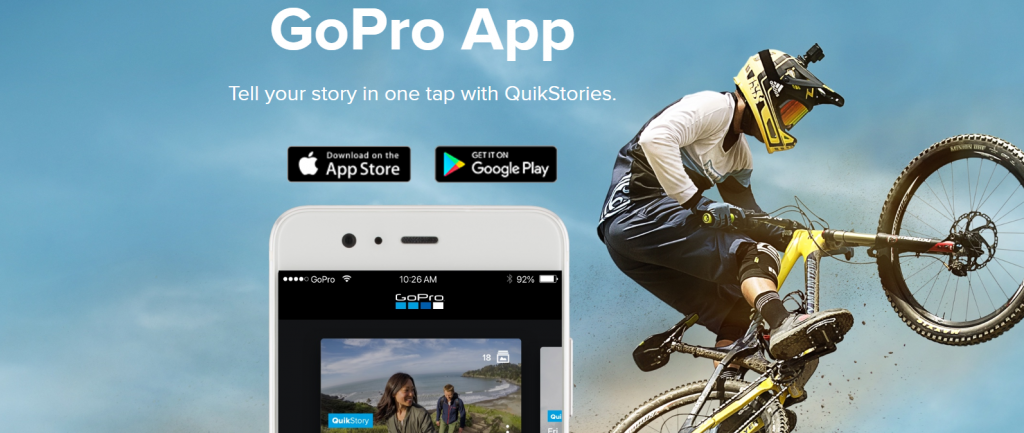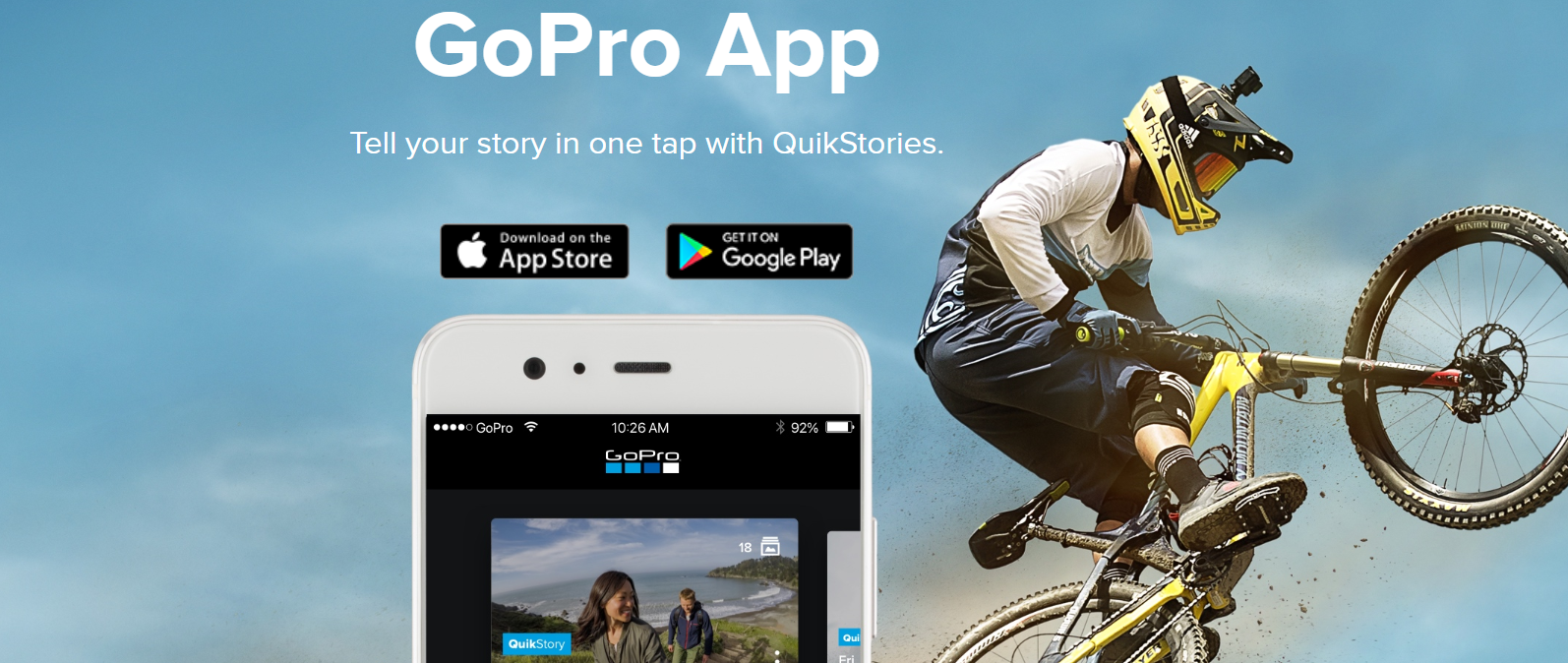 This is a mobile video-editing tool that you can use to create engaging videos on the go. It has a simple interface and lots of useful features, thanks to the expertise of GoPro.
This app by the camera makers GoPro is essentially meant to provide an easy way to edit the videos shot on the camera. That's because it can interface directly with a GoPro camera and lets you control things directly from your phone. However, you can edit all types of videos with this.
It has a lot of automatic editing features that let you edit your videos and make them more engaging. There are a lot of presets and you don't really need to do much to edit your videos with this app. However, this is only meant for beginners and does not offer much for professionals.
Pros
Lots of options to play around with, especially if you don't know the basics of video editing
A really good option for editing and posting social media videos on the go
Cons
Does not offer many advanced editing options or control to users
---
Available on iOS, Android, Mac, and Windows.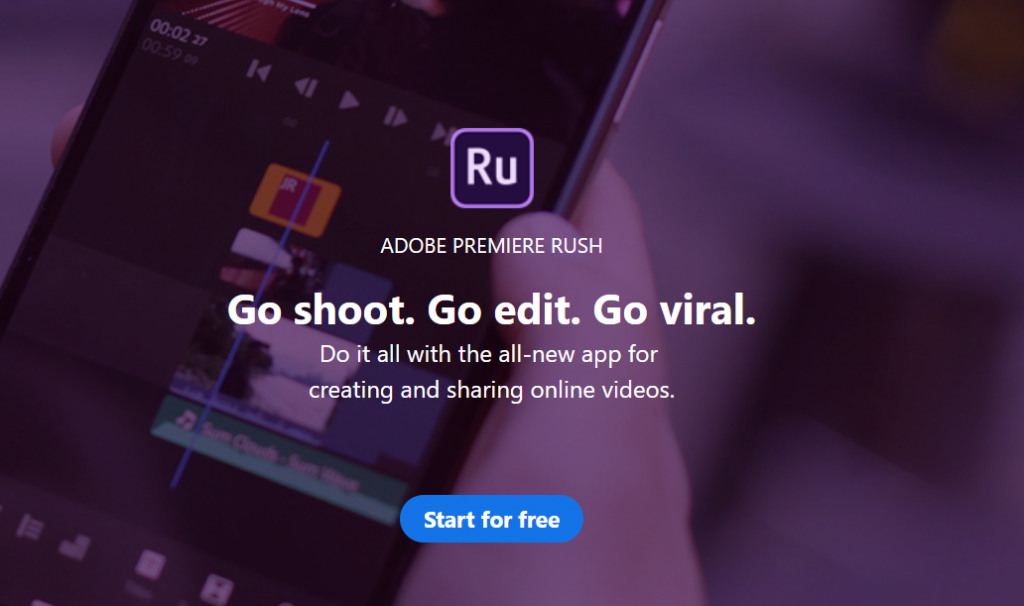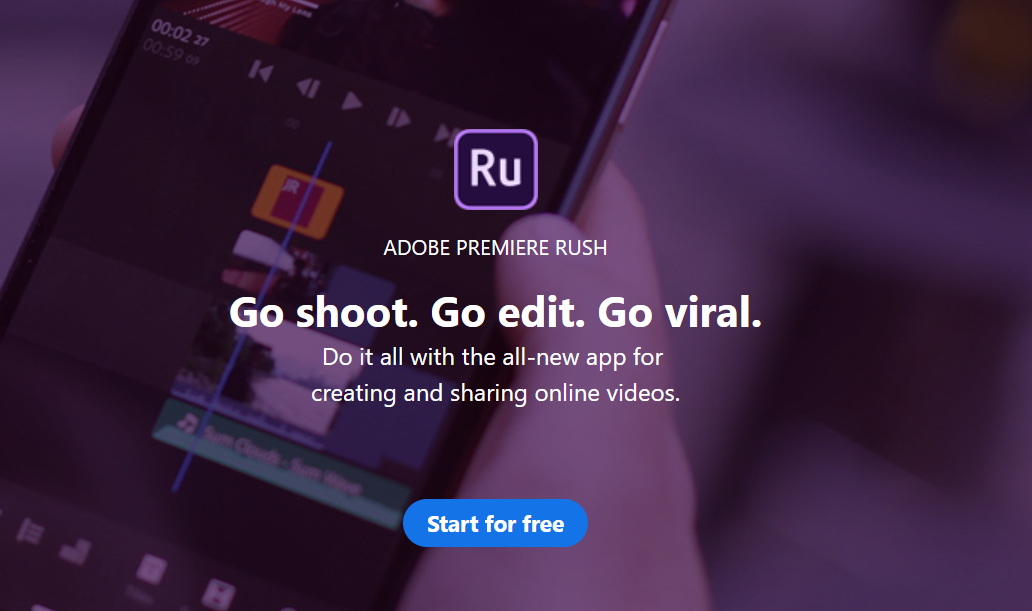 This is a new app launched by Adobe that can meet all your video editing and sharing needs. It is a mobile app that you can use to edit videos anytime and anywhere. It also has a desktop version that is compatible with both Mac and Windows PCs.
It has a very easy-to-use interface and colour, audio, motion graphics, and other editing options. You can also create a video right from the app itself, making it even more convenient. The features are a bit limited for the free version, but the paid version has a lot more to offer.
Overall. If you're someone who wants an all-in-one app that you can use to create and share videos on social media, this is the solution for you.
Pros
A very convenient tool to create, edit, and share videos on social media
Multi-channel accessibility lets you make videos on one device and edit on another
Cons
There are limited features in the free version, but a lot more in the paid one
---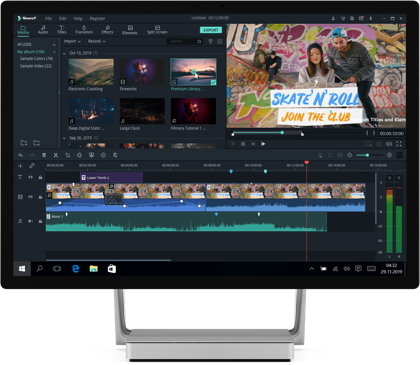 Filmora is a powerful, free and well-designed video editing software tool. You get many of the pro capabilities such as layering clips and sounds, and the chance to create perfect timing with Filmora's keyframing feature. You're also able to eliminate pesky background noise and publish your video in 4K. Filmora is available on Windows and Mac, and you're also able to export your videos in various frame sizes for online sharing.
Pros
Feature-packed
Easy-to-use for experienced video editors
Cons
Not available for Linux users
May be challenging to use for new video editors
May not pack all the pro features you need for advanced editing
---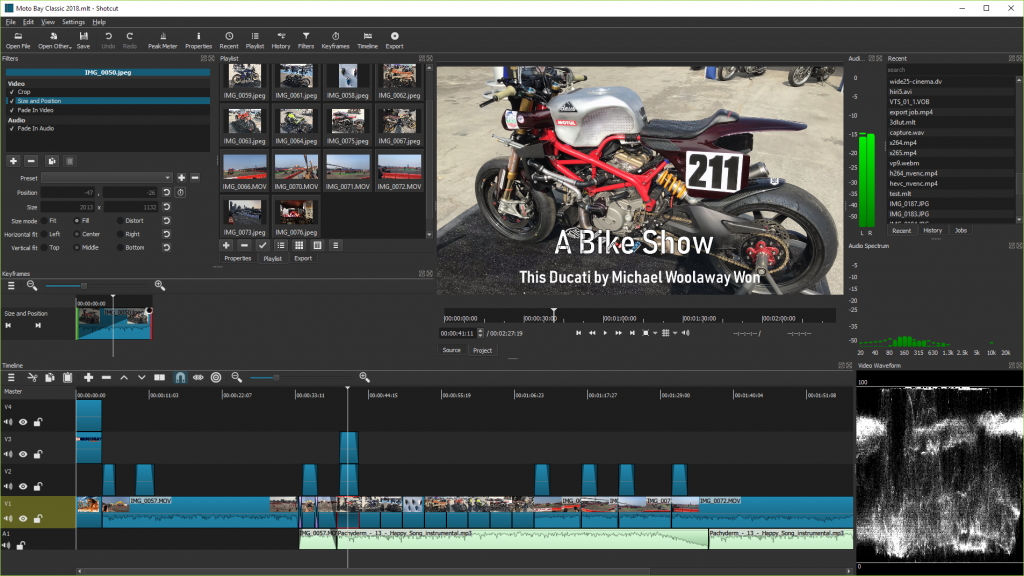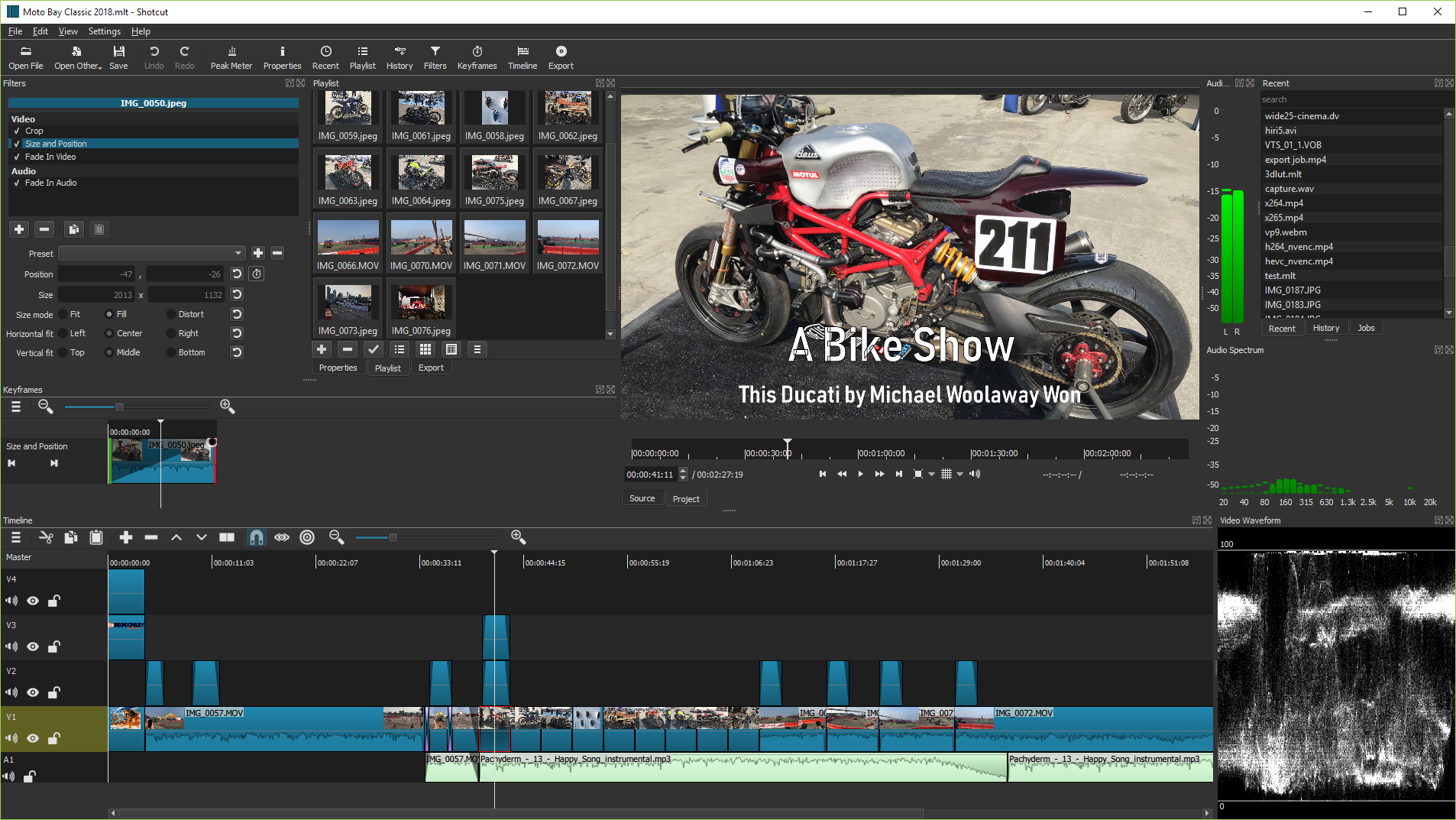 Shotcut comes with an incredibly long list of functionality, easily making it a pro tool. For example, wide format support ( allows you to incorporate a range of images, timelines, 4K resolution, colour, text, noises, and counter generators, and more. Audio features include the ability to balance bass, treble, notch, pitch, reverb, swap channels, mix across all tracks, use crossfading and stereo, mono or 5.1 surround sound, and more. And when it comes to visual effect, users will be spoilt or choice. Shotcut boasts over 13 unique features to help turn your video into a polished piece. Shotcut is available for Windows, Mac and Linux platforms. 
Pros
Cons
Possibly too complex for beginners
---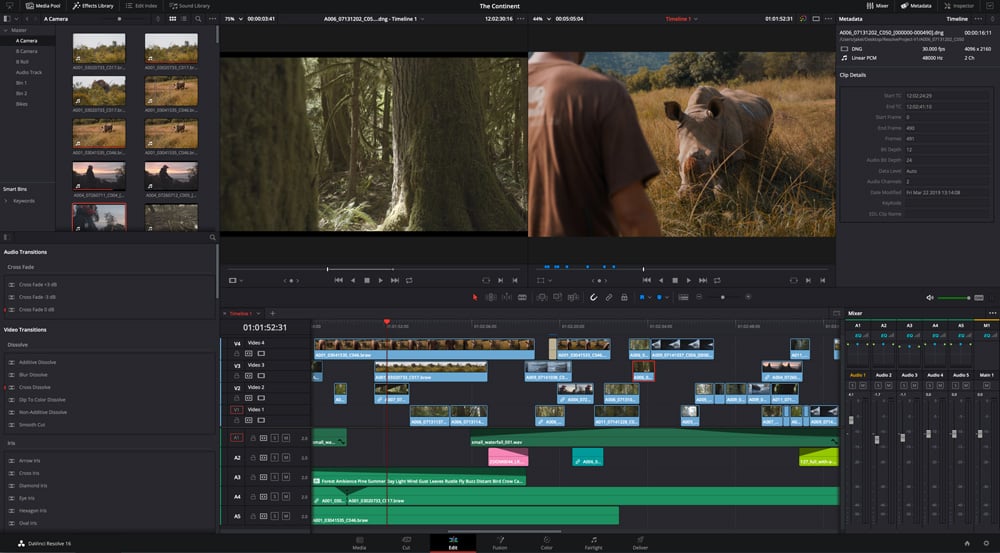 DaVinci Resolve is one of the more professional-grade video editing platforms to make our list. Everything about the tool caters to pros that need state-of-the-art editing software to manipulate every aspect of their product. Take the Individual User Cache feature. It's designed to give each user collaborating on a project the chance to generate and manage their own cache files, helping them optimise their system's performance. You also have the option of protecting projects with the use of user rights. As a bonus, DaVinci Resolve also comes with a collection fo 500 royalty-free foley sounds. DaVinci Resolve runs on Windows, Mac and Linux.
Pros
Built for pros 
Feature-packed
Cons
Not suitable for beginners
---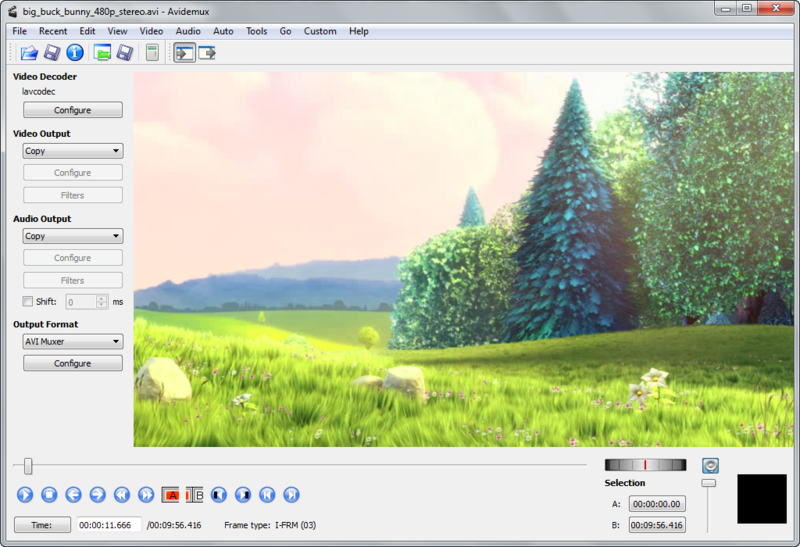 Avidemux is the epitome of an open-source project. It has been built by people from around the world and includes code from other projects, all of which come together to offer a modest, yet functional platform. Avidemux is not meant to be used by production houses. It's designed to manage small projects and has enough for the novice user to get the job done. Features include cutting, filtering and encoding. Avidemux also supports AVI, DVD compatible MPEG files, ASF and MP4 formats. It's also available for Linux, BSD, Mac OS X and Microsoft Windows under the GNU GPL license.
Pros
Cons
Doesn't include features advanced users may need
Limited functionality make this tool less attractive compared to other free options
---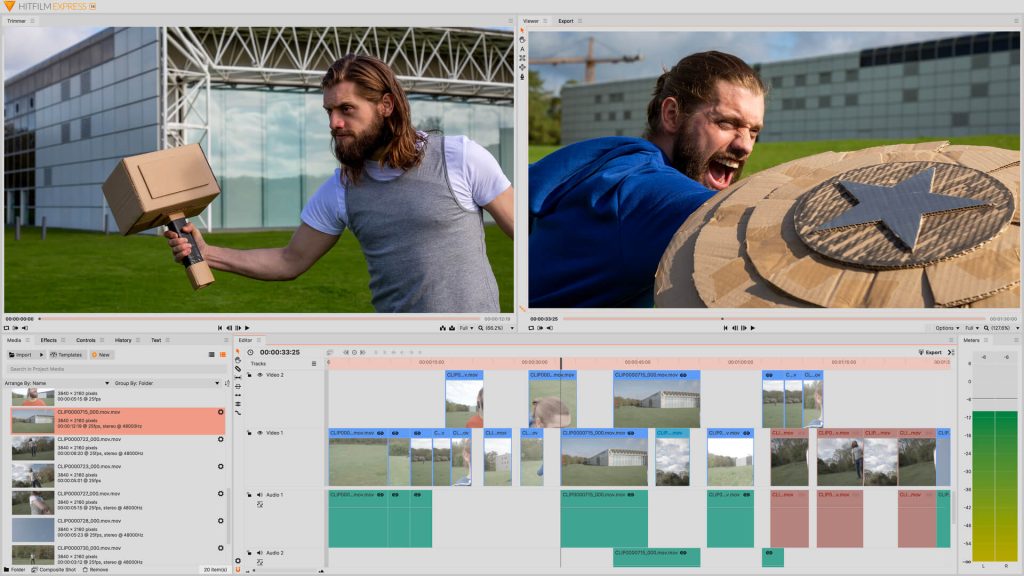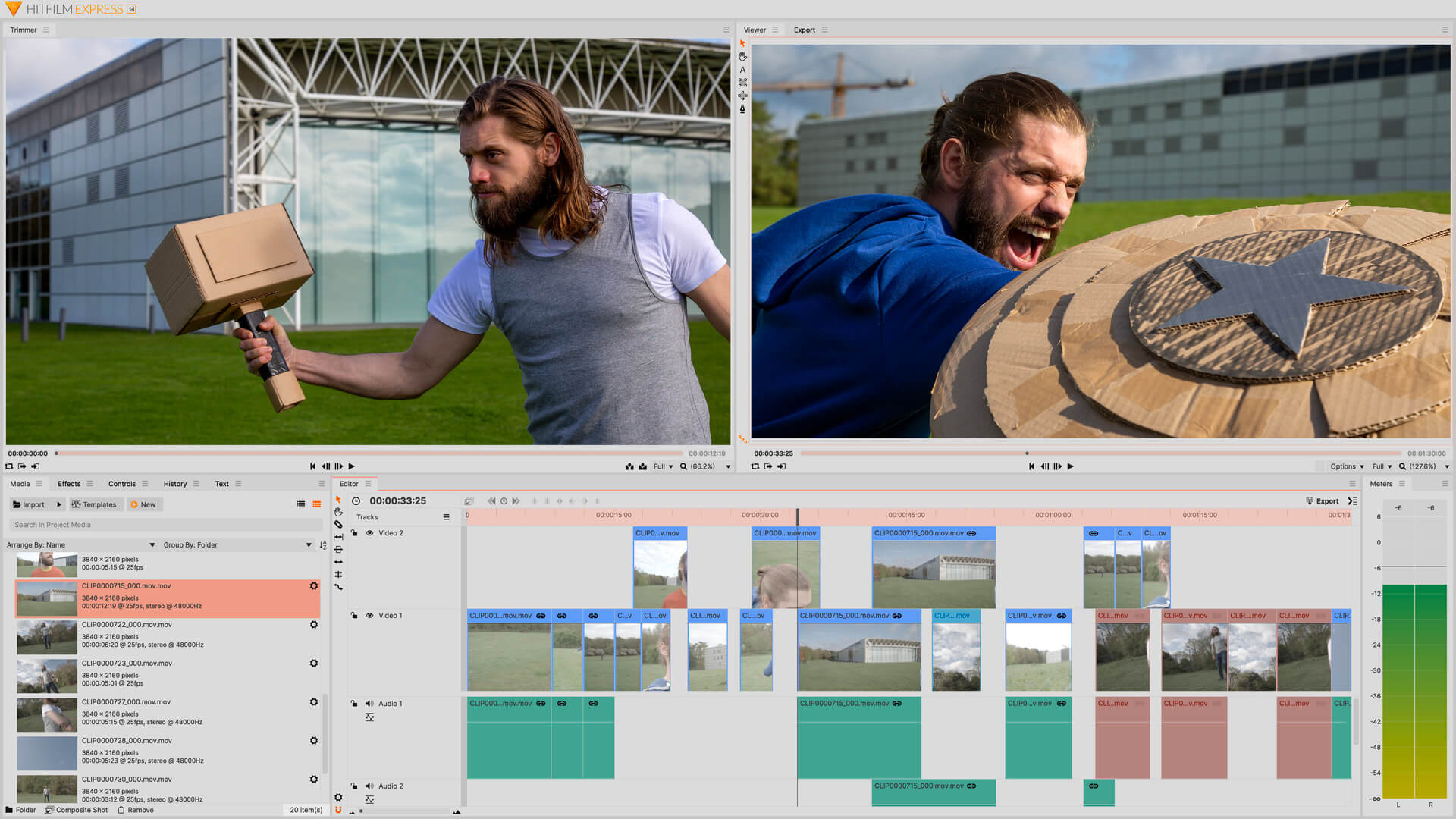 HitFilm is a professional-grade editor. It's part of a collection of projects released by FXHome Limited, a team of coders behind other development of Imerge and Action Pro. FXHome has strong ties to the production community, something that helps them build truly impressive video editing software. They work with Hollywood studio, software companies and even YouTubers. Feature-wise, you're getting a tool that's designed to help produce blockbuster movies. It comes with full 2D and 3D compositing, 410+ effects and presets, free video tutorials and projects, unlimited tracks and transitions, and is available for Windows and Mac.
Pros
Feature-packed
Ideal for pros
Cons
Overwhelming for beginners
Not available or Linux users
---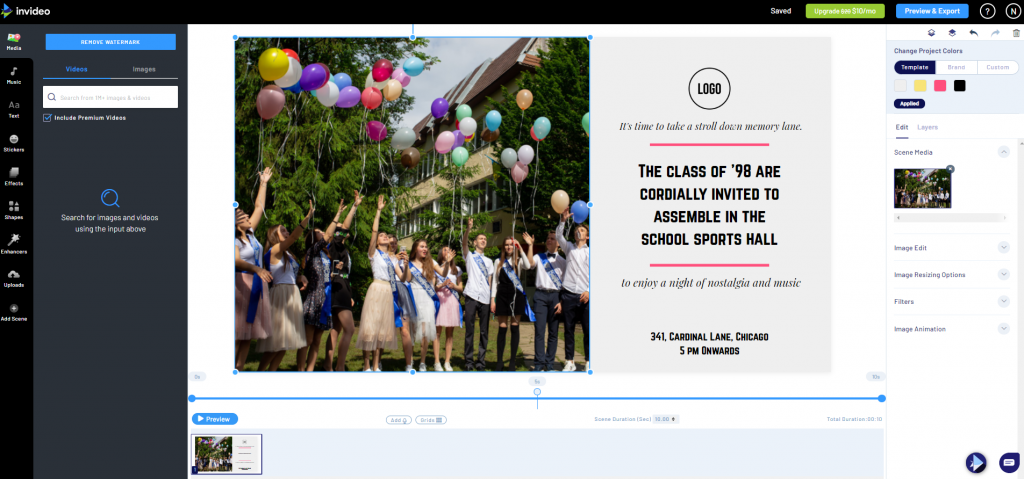 InVideo is an online video editor. It's perfect for beginners or marketers that need to produce video content fast, without the knowledge of the finer details that go into highly-edited and professionally produced videos. While it's online, it's still packed with features you'll appreciate. You get access to over 1500 designed templates to streamline your video creation, can export your videos in HD, leverage the text-to-speech (and URL-to-video) feature for converting blog posts and other text-based content into quick and engaging videos, and access to Pexels, Pixabay, Unsplash, for royalty-free content.
Pros
Easy-to-use for beginners and marketers who need to produce tons of videos to feed their funnels
Create up to 60 videos a month on the free plan
Cons
Limited features make this a tool pros may not use
The free plan comes with a watermark
---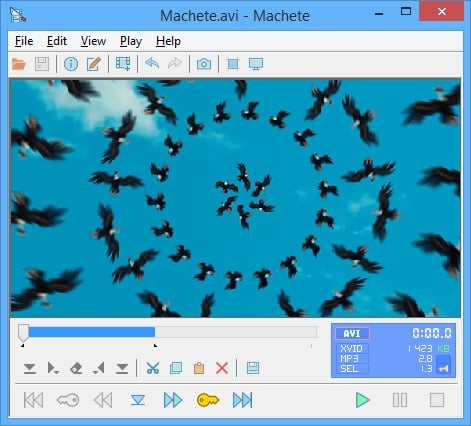 Machete Video Editor Lite is the free version of Machete. Its features are similar to Avidemux. This tool is designed to perform simple feats that include cutting, copying, pasting of fragments of video files, and editing tags. You're also able to edit WMV video files (*.wmv, *.asf), WMA audio files(*.wma), and AVIs. Regrettably, you cannot replace or add an audio stream. Machete Video Editor Lite is only available on Windows. 
Pros
Cons
Limited functionality make this tool less attractive compared to other free options
Not available on Mac or Linux
---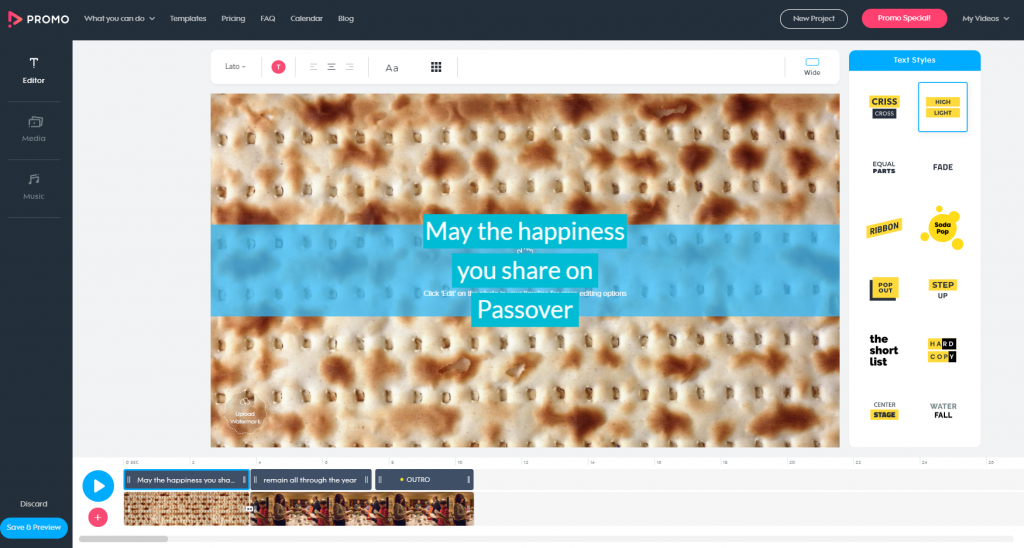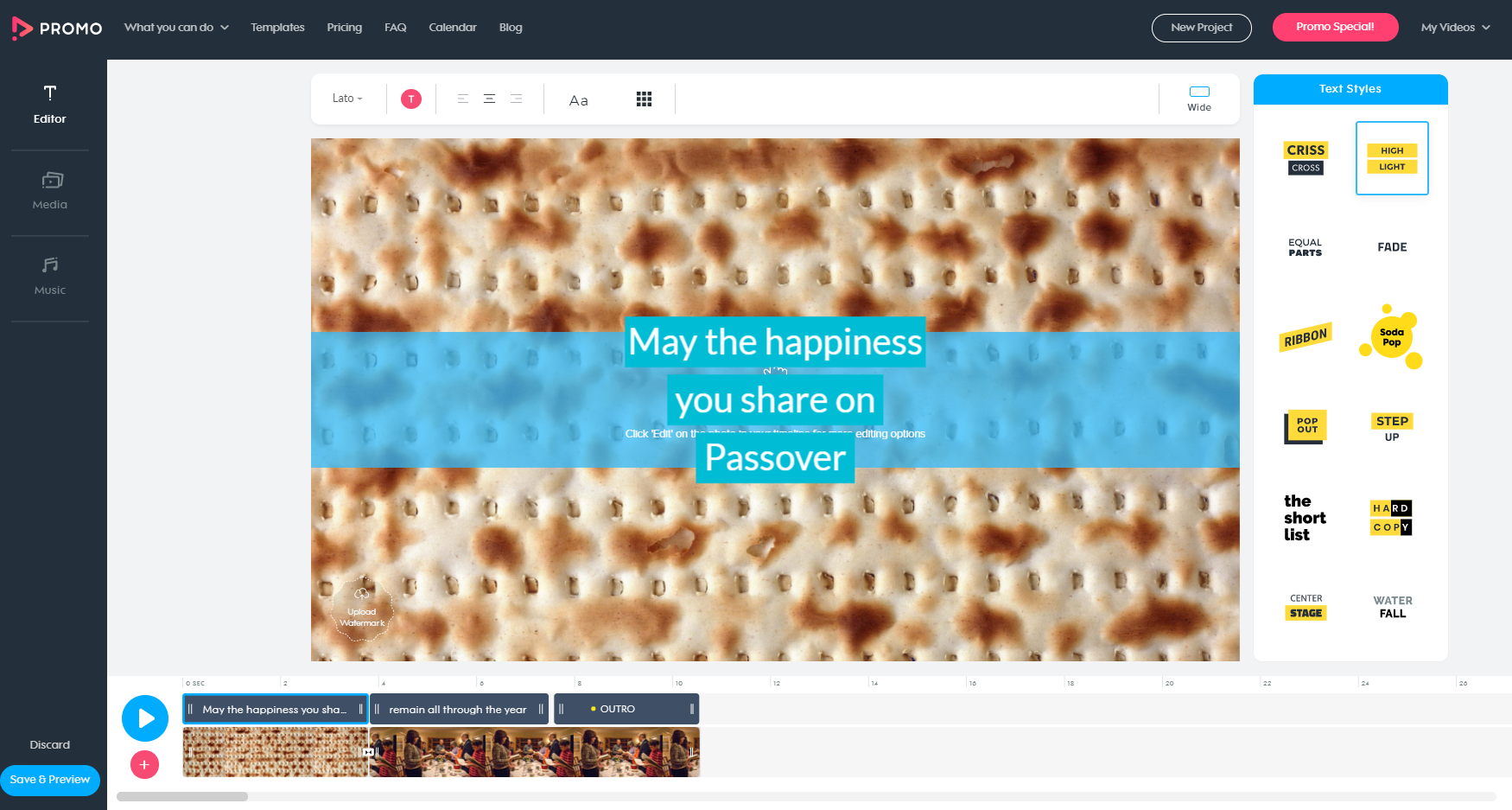 Promo calls itself the worlds #1 marketing video maker. And we think it has all the makings of a tool marketers will love. You're able to add and manipulate the size, font and colour of text, include images, add sounds and more. Like InVideo, it also comes with tons of templates (2500), over 15 million premium HD videos to use, and images from Getty and Shutterstock. Your videos can also be formatted to appear perfectly on all social platforms. Unlike InVideo, while Promo is available for a free but for an undisclosed trial window.
Pros
Online and easy to use for marketers
Cons
Trial basis – no credit card required
Limited functionality 
---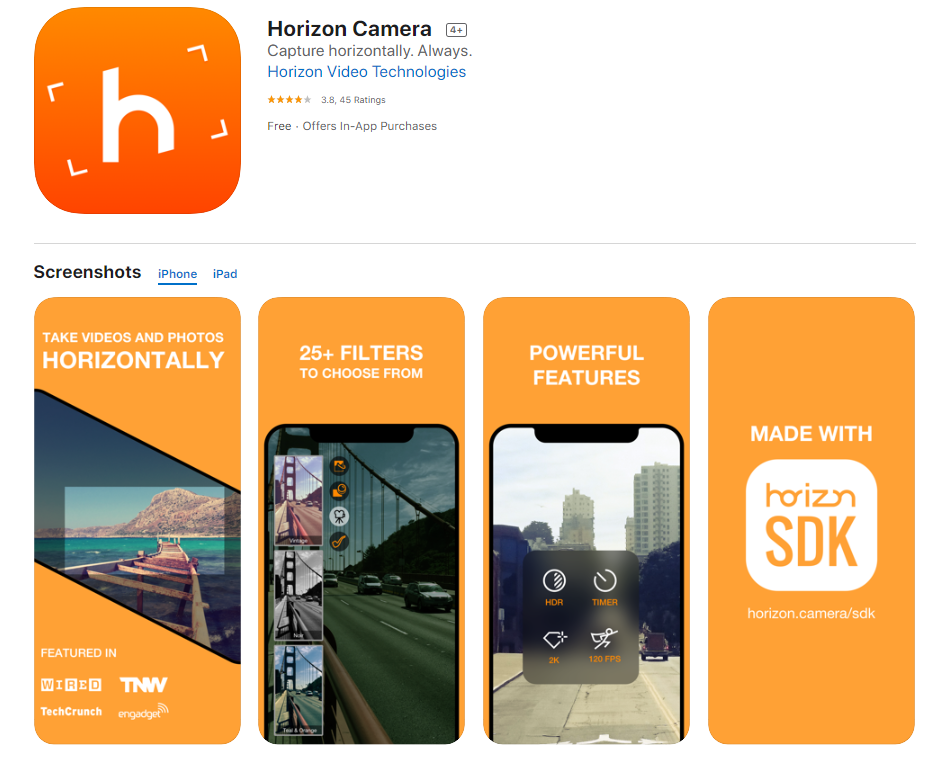 Horizon is a mobile video editing tool. It's available on iOS and Android and comes with just enough functionality to help you create simple, yet engaging videos. Features include tilt to zoom, up to 2K horizontal recording, access to eight real-time filters, 60 and 120 FPS slow motion support, and the option to capture video and photos horizontally.
Pros
Easy to use mobile app
Allow for quick editing on the go
Cons
Not designed for in-depth editing projects
---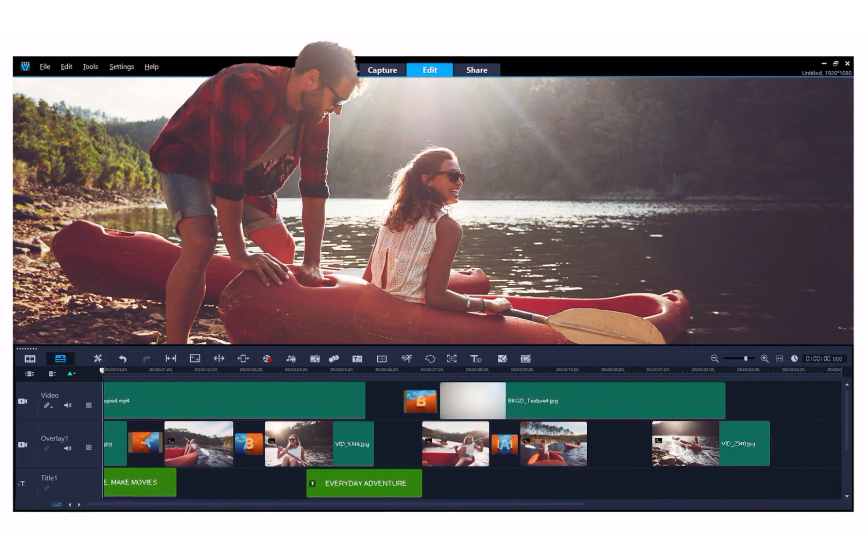 VideoStudio was created by Corel, the brand famously know for Corel Draw. Their video editing tool is designed for beginners. Its easy-to-use layout is almost intuitive, and you have access to filters, can use MultiCam editing, add creative titles, graphics and overlays, use colour grading, and more. While not completely free, the 30-day trial is enough to give you a good feel for the tool.
Pros
Easy to use
Feature-packed for beginners
Cons
30-Day trial
Limited features for pros
---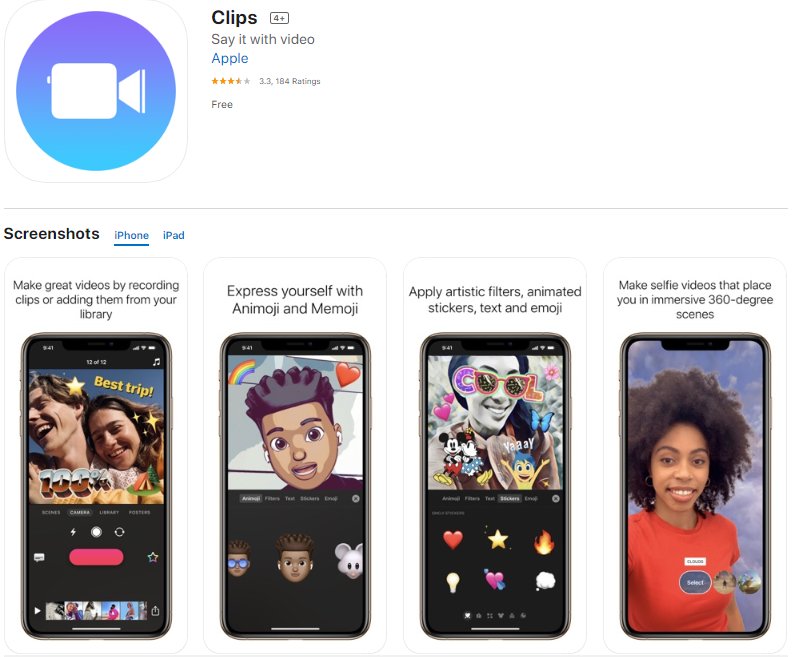 Apple Clips is an iOS-based video editing mobile app. It comes with all you'll need to quickly record, enhance ad share short videos with the world. Features include the ability to add text, speech-to-text, and add stickers. A feature we think makes Apple Clips a stand-out tool is its TrueDepth camera option. It allows you to use various backgrounds and animated landscapes that appear in 3D.
Pros
Easy to use and intuitive
Syncs with other Apple devices you own
Sharing video phone apps
Cons
Limited to iOS
Can't add sound clips
---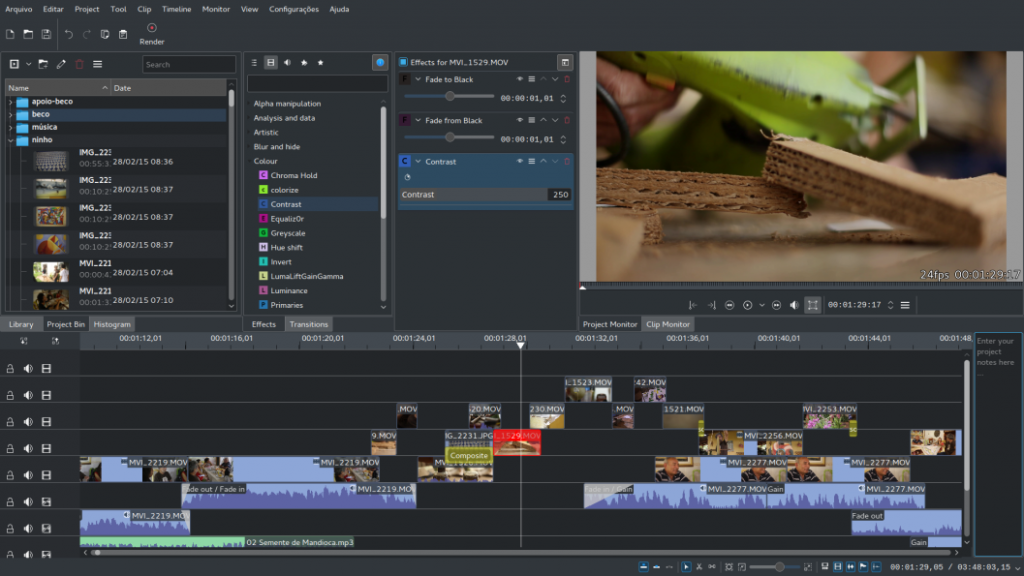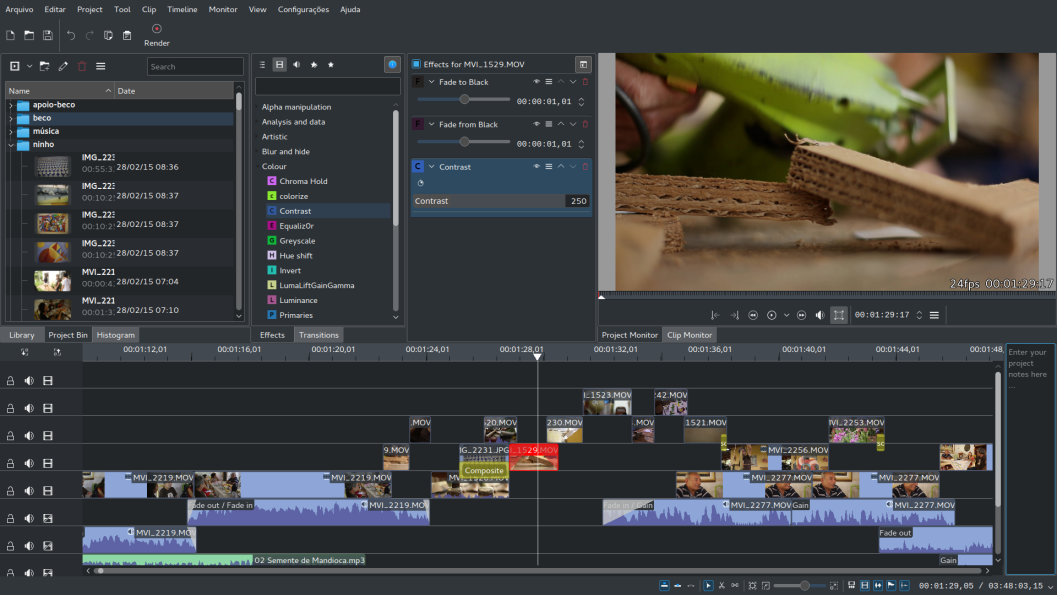 Kdelive is designed for the GNU/Linux platform but also works on BSD and MacOS. Work is being done to make it available on Windows. It's a far more powerful tool than most beginners will be ready for. Features are robust and include everything from multi-track editing to incorporating almost any audio file type, keyframe effects, transitions, and more.
Pros
Feature-packed 
Ideal for pros
Cons
Complex for beginners
Not available for Windows users (at the time of this writing)
---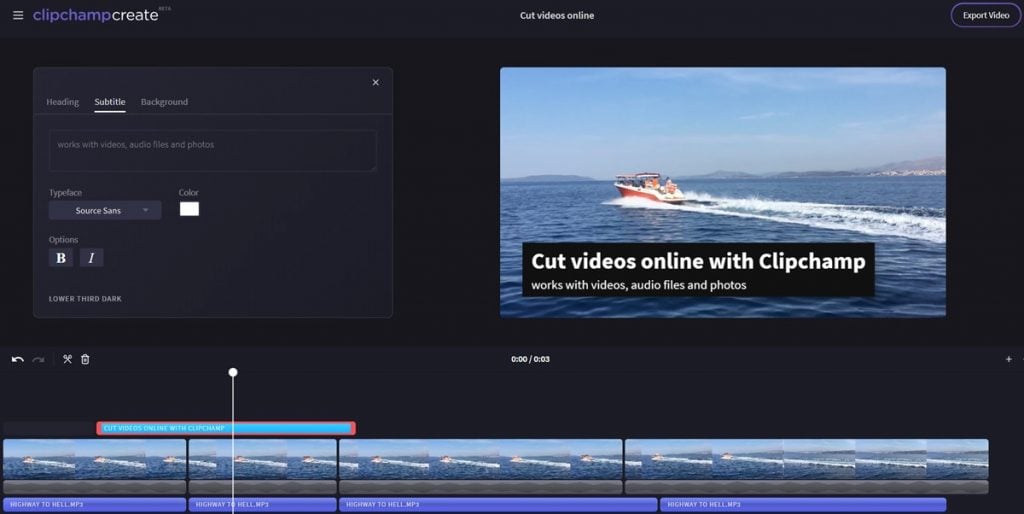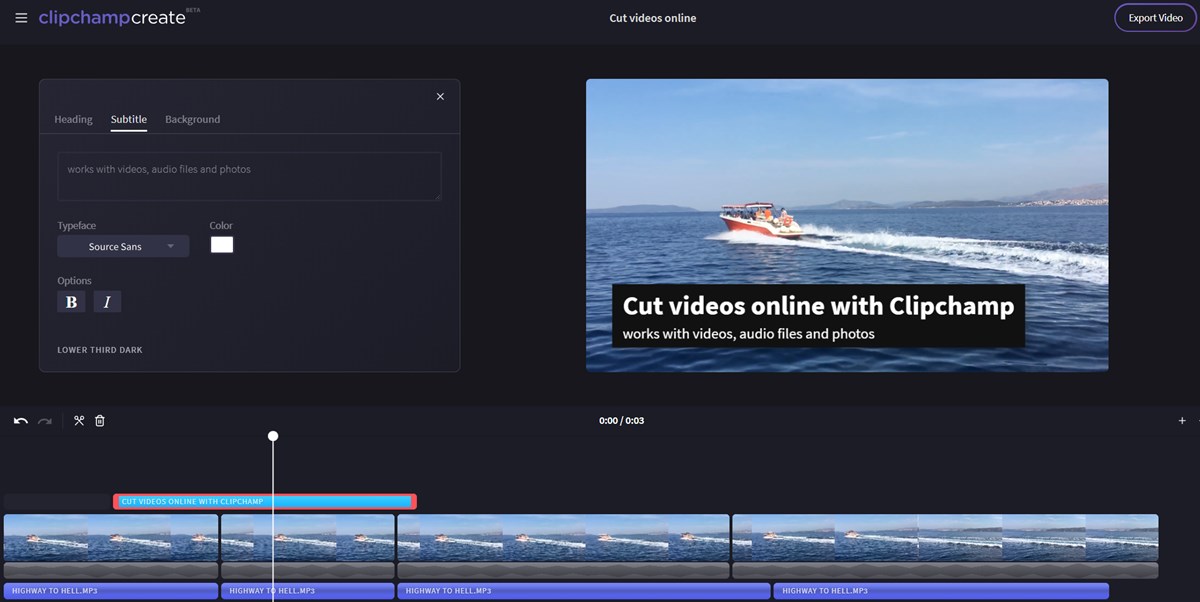 Like Promo and InVideo, ClipChamp is an online video editing tool. We like that it comes with features you'd expect from more advanced editing tools. These include trimming and cutting, flipping videos, using transitions, and balancing colours. 
Pros
Easy to use
Perfect for marketers
Unlimited video exports
Cons
Free (no trial required)
Exports in 480p (SD)
---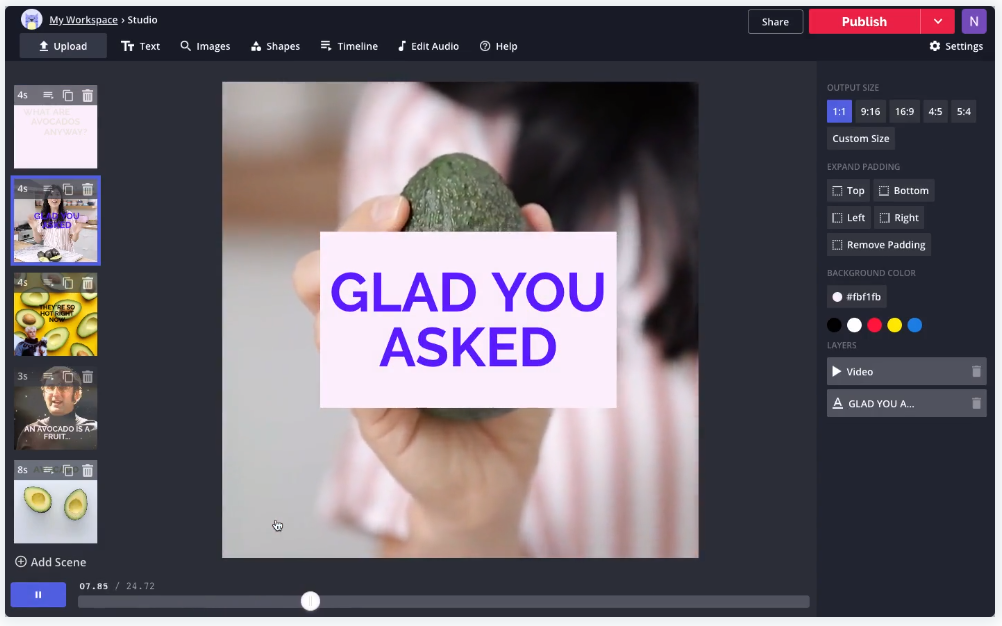 Kapwing is an online video editor that comes with just the right amount of functionality to make any marketer smile. You get a to add and adjust elements (text, images and sound) and a trimmer to perfectly size and time your videos. You're also able to collaborate with team members in real-time.  
Pros
No watermarks on free plan videos
No limit on free plan lifespan
Cons
Content you save expires after seven days
Video duration is limited to 10 minutes
---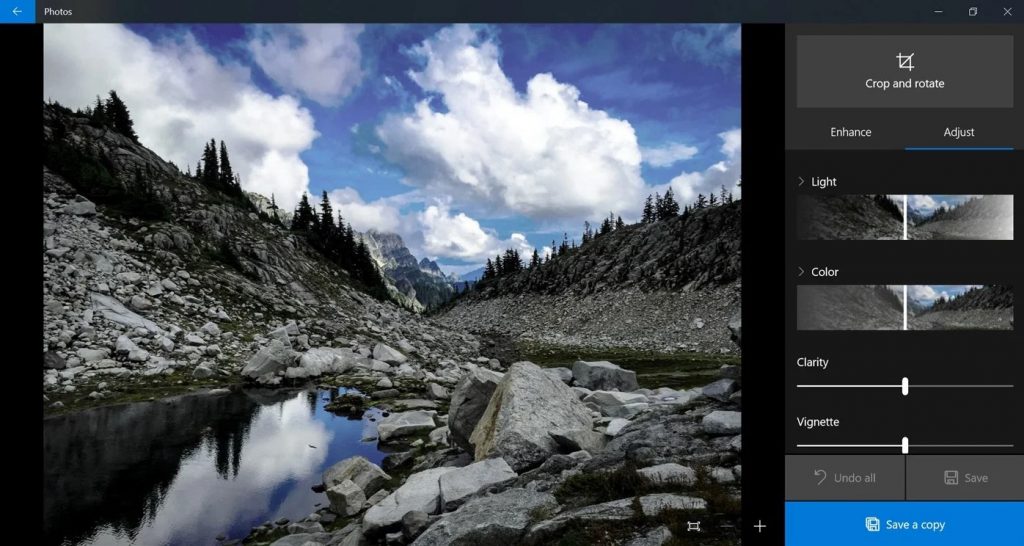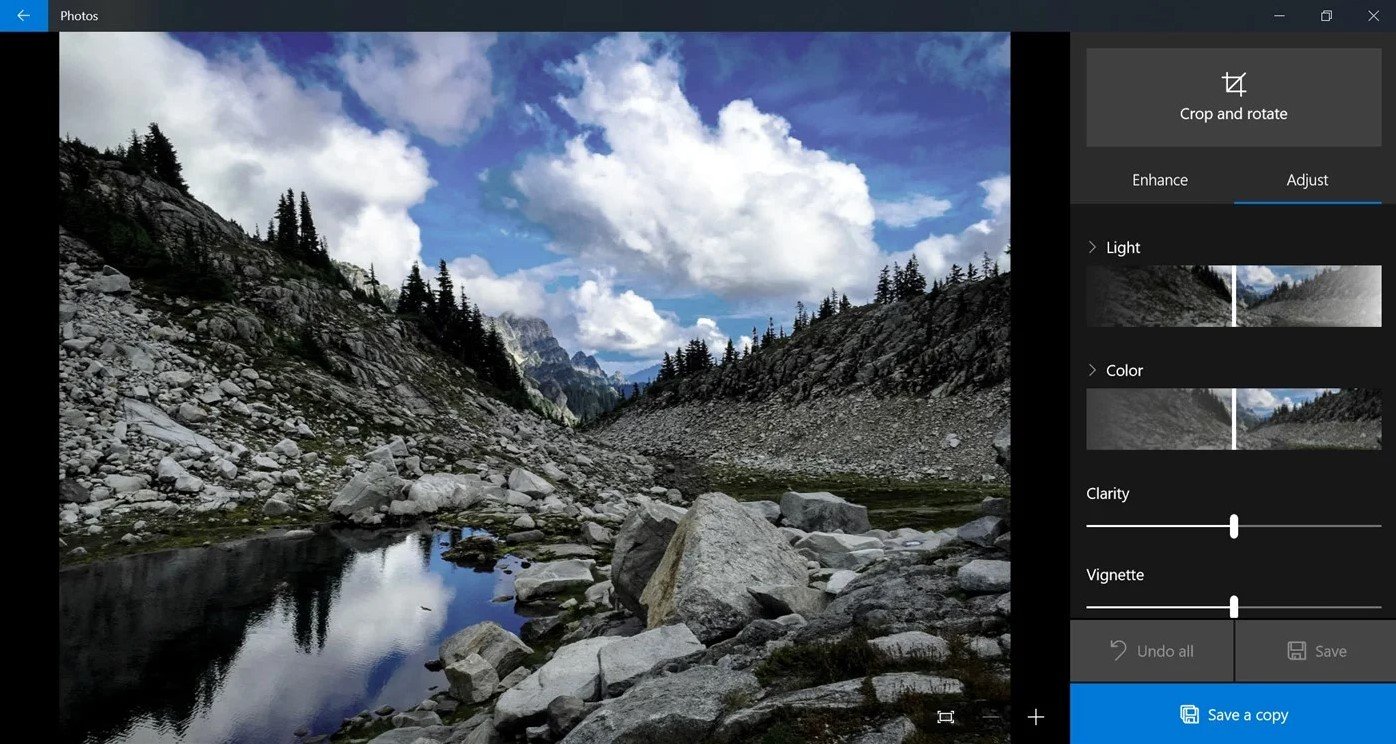 While not the first tool that comes to mind, it's still free and likely one of the easiest tools to use. Microsoft Photos is designed to edit photos and also makes it possible to create and edit videos and movies. You're able to include filters, text, add camera motion effects, music and more. 
Pros
Easy to use
Free for Windows users
Cons
Not available for Mac and Linux users
---

Free Movie Maker is a basic, yet easy-to-use video editor designed for small projects and video enthusiasts. You can add music, special effects, cut, trim, and join files. It also supports over 500 video formats. 
Pros
Easy to use
Ideal for beginners
Cons
Limited features
Not available for Mac and Linux users
---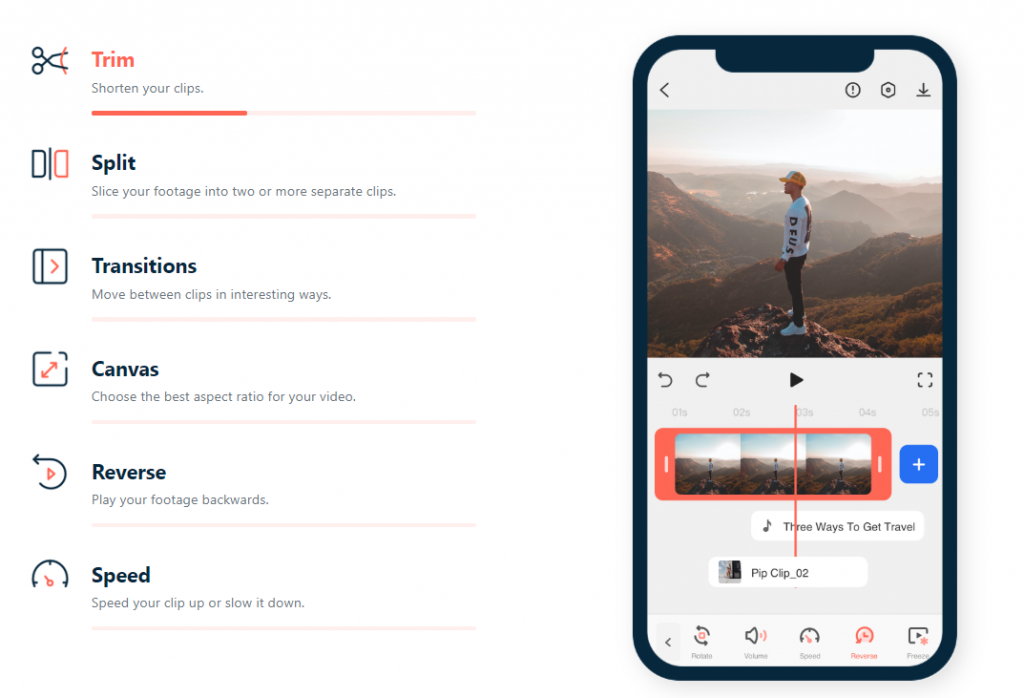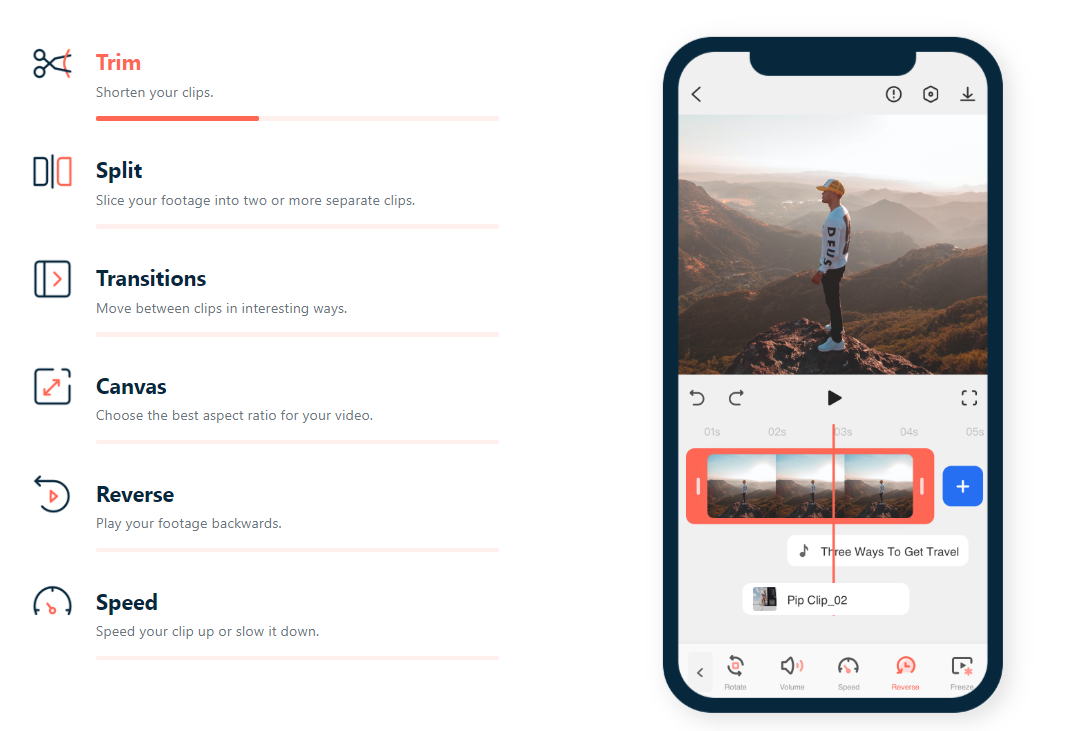 FilmoraGo was developed by Wondershare, the same creators of the world-famous Filmora video editing software. This version, however, is a mobile alternative. While not nearly as robust, it's available for both iPhone and Android users and boasts a health set of features to help you edit content on the go. These include trimming clips, splitting footage and introducing transitions between clips. You also have the option of selecting the best aspect ratio for your video (perfect for posting on social media platforms), the option to reverse your video, and you can manage the speed of your content.  
While these features alone make the tool amazing, you can do more. FilmoraGo offers effects, stickers, filters, text and use royalty-free music, record your voice from your phone, add built-in sound effects, or import music from your iTunes library.
---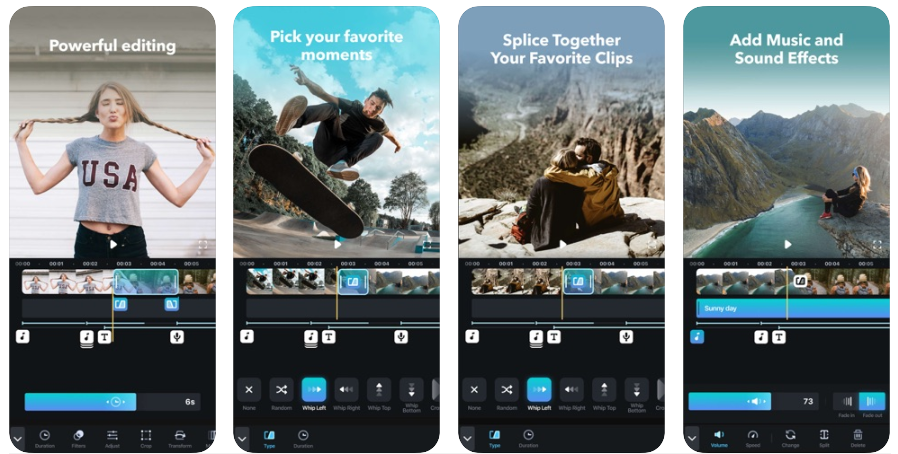 Movie Maker 10 comes as a free video editing tool, however, there is a pro version. What we find makes this tool one to consider is its long list of features. The free version includes everything from merging photos and video, overlaying text, animated pan-zoom, along with over 30 transition effects and font captions. You also have access to a music editor with clip trimming, fading-in and fading-out effects, and the option of producing HD quality video. This tool is free to download from the Microsoft Store and isn't standard on Windows. 
Pros
Cons
Possibly advanced for beginners.
Only available on Windows and for Windows 10 or higher.
---
28. Splice (by GoPro)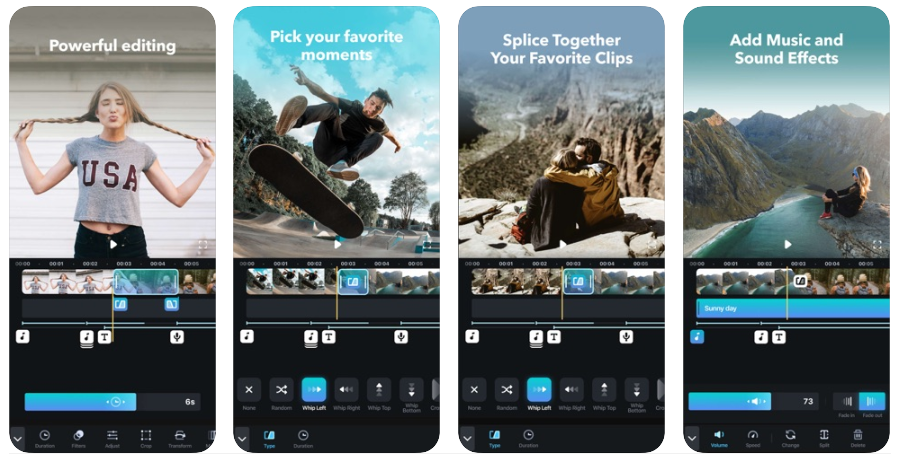 Splice is a GoPro mobile video editing tool. It comes with a flurry of valuable features, all of which make editing on the fly as easy as possible. With the iPhone and Android app users can sync video with music, add title slides, text overlays and even customer outros. In addition to these features, you're also able to perform all the standard actions one would expect from a video editing tool. You can cut, trim and control the speed between transition, and even bring photos to life with pan and zoom effects. 
Pros
Cons
Features for the free version are limited.
---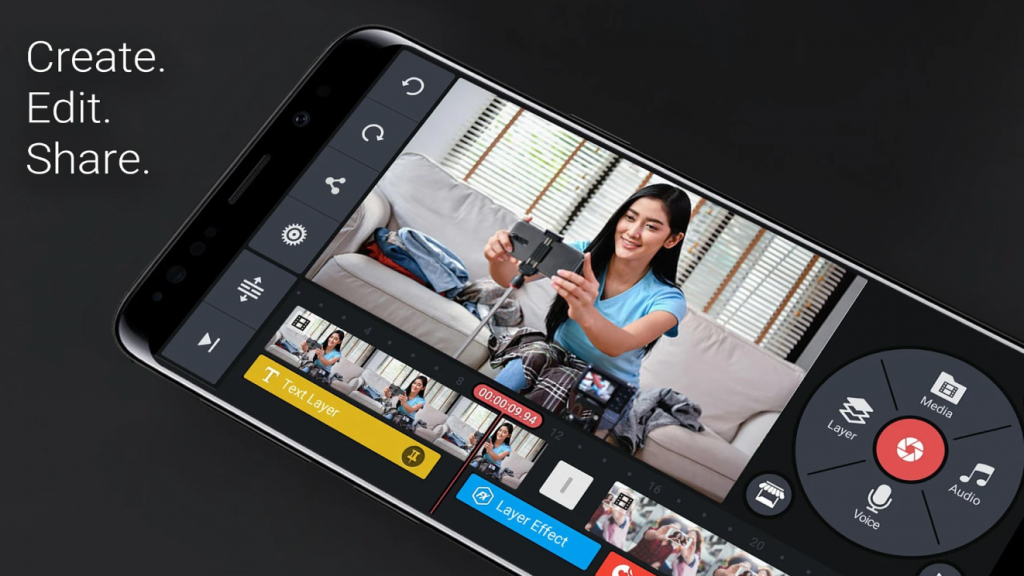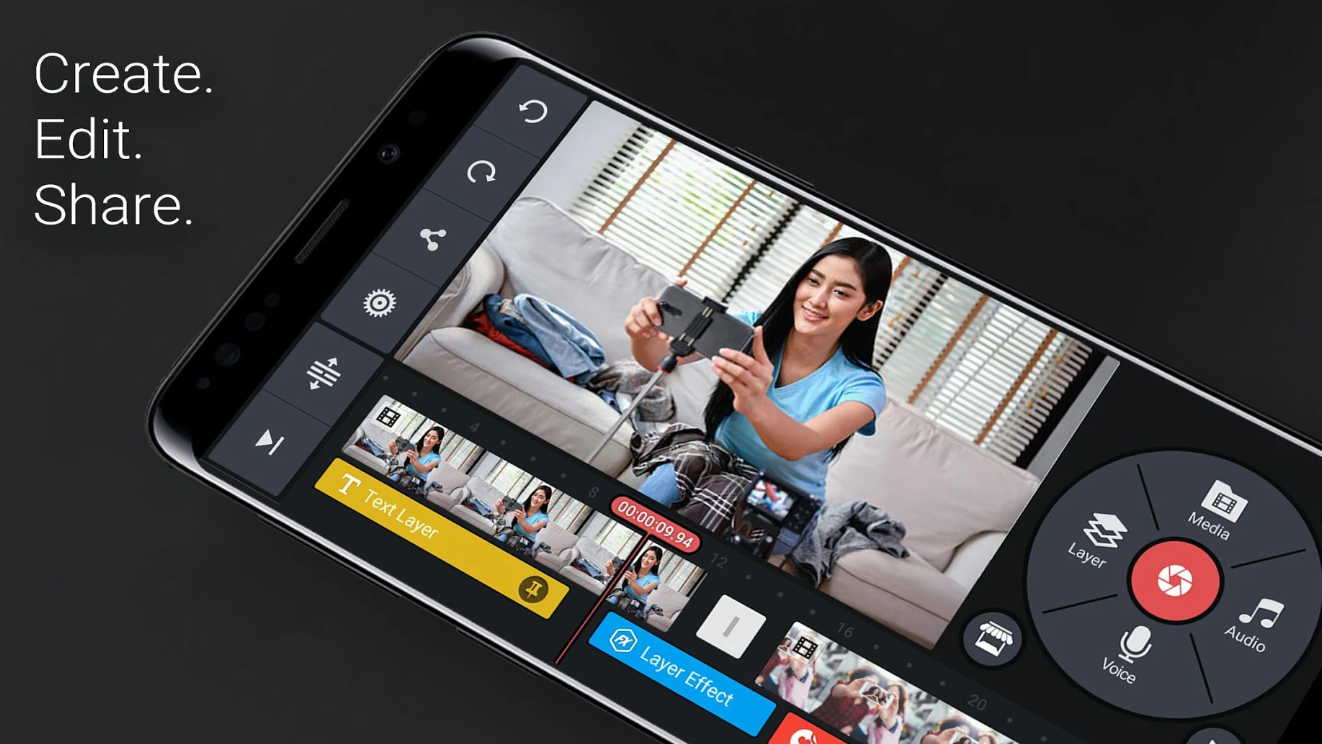 Like other mobile apps on our list, KineMaster aims to bring as much of the desktop editing functionality to a handheld device, and the results are pretty impressive. KineMaster makes it possible to trim, and split video, preview your works instantly, add multiple tracks to your video, and include multiple layers of text, video and images. You're also able to use the art tool to blend backgrounds and control the speed of your videos.
Pros
Feature-packed.
Cons
Possibly too many features to manage on a mobile device.
---
Cinelerra has been around since 1998. While it is used to perform more advanced editing, you won't be mistaken for thinking and feeling that the UI is a little dated. It includes a host of features that rival more the high-end video editing tools on our list, and for a free tool, we think it really packs a punch. Features that stand out include motion stabilisation, the chance to elevate images and make them appear as videos, pass live input through your timeline, and perform other crucial tasks like syncing video and leveraging optical flow.
Pros
Feature-packed.
Produce videos in 8K resolution.
Cons
Too advanced for beginners
Dated UI design
Built for Linux
---
Lumen5 is an online video editing tool and likely one of the most popular options available today. It's used by the likes of Salesforce, SAP, TIME Magazine and The Economist. Lumen5 is targeted at content marketing teams that need to churn out quality video content with limited resources, and it's more than capable of delivering the goods. You're able to create storyboards, set layouts that incorporate various types of content, include music and also add text. It also offers hundreds of themes and colours to help you create perfect videos as fast as possible. 
Pros
Feature-pack and has just enough to help marketers develop video content fast.
Can export videos with 720p video resolution on the free plan.
Cons
The free version includes a watermark.
Limit of five videos per month.
---
Movie Creator aptly dubbs itself a 'video editor and slideshow maker app'. It's feature set, while not as robust as other desktop editing tools, is also not the slimmest on our list. In fact, while it's available for download, its features include many that online videos editing tools offer. You can use the app to trim, merge and mute videos, and add music and extract MP3s. Movie Creator also allows you to add stickers, filters and themes, text and save your video in a host of formats and resolutions. 
Pros
Cons
Only available on Windows 10 or higher and Xbox One.
---
Fastcut is a Magix's free video editing offering. While not as feature-packed as Magix, it still gives users enough to create amazing videos they can share with the world. Features include the ability to trim and rotate recordings and access to a soundtrack library of over 200 songs. You can also add text, edit your recordings and export your videos in full HD. One of the more impressive features we haven't seen in very many editing tools is the chance to upgrade by feature type. This means that while you may want a free tool for now, should you find the need to expand your features set, you don't need to pay for a complete upgrade, you can simply purchase the features you need.
Pros
Feature-packed for a free app.
Cons
As a quick and easy-to-use tool, the option of using templates would save time. Regrettably, templates are reserved for Fastcut Plus which retails at $49.99.
---
Animoto is positioned as a tool designed to help drive marketing results. Like all online video editors, it's built to streamline video creations. It comes with a stock library filled with videos and photos, the option to upload your own videos and photos, and a music library. To help speed up the video creation process, you have access to storyboard templates, text and fonts to overlay, can crop and trim video, and add your brand's colours and logo to each frame. 
Pros
Easy to use
Perfect for marketing teams
Cons
Free offering includes Animoto branding on your videos.
---
Headliner is one of the more uniquely positioned tools on our list. While it looks and feels like another online video editing app, it's targeted at marketers who want to take their video, audio, and generally any idea, and transform them using animations, caption, gifs and other tools. The app allows you to create waveforms, automatically transcribe audio (perfect for social content), clip audio, add text, images and more, and export your creations 1080p and in various sizes for social media.
Pros
Easy-to-use
Perfect for marketing teams that need to churn out content fast.
Cons
---
Moovly is an online video editing tool and the perfect solution for producing important content marketing videos like explainers and tutorials for hungry customers. It comes with a health library of video templates, images, sounds, music and motion graphics, drag-and-drop functionality, the ability to animate characters, and add text and synchronise sounds. It also allows you to layer multiple elements along your timeline. The tool is built to make your marketing team's life easier, and that shines through its look and feel. In fact, Moovly drives this message home by stating that if you can work PowerPoint, you can manager their video editing app.
Pros
Easy-to-use
Perfect for marketing teams
Cons
Can only publish videos in SD 480p and with a maximum length of 2 minutes.
---
Typito is an online video editing app. Like others in its category, it's made to help you quickly and easily adapt ideas from paper into video, without a big studio budget or in-house videographer. Typito comes with live preview functionality, the chance to create square and vertical videos (perfect for social media), the option to upload your own audio, music and access to over 600k high-quality images. As an online video editor, you also get to leverage their 200+ free motion graphic templates and add video transitions to your creations. You can also add text layers, which is actually one of the app's core selling points. 
While Typito offers many of the same features that other online video tools come with, their UI appears to be one the most simplistic available. And while some may look at it and feel that it may offer far less, it doesn't. Its minimalist nature makes it a breath of fresh air for beginners who just need to produce something engaging for their audience and continue to do so on a tight budget.
Pros
Easy-to-use.
Perfect for marketing teams.
Free plan videos are published in HD.
Cons
Can only publish four videos a month.
All free plan videos include Typito branding.
---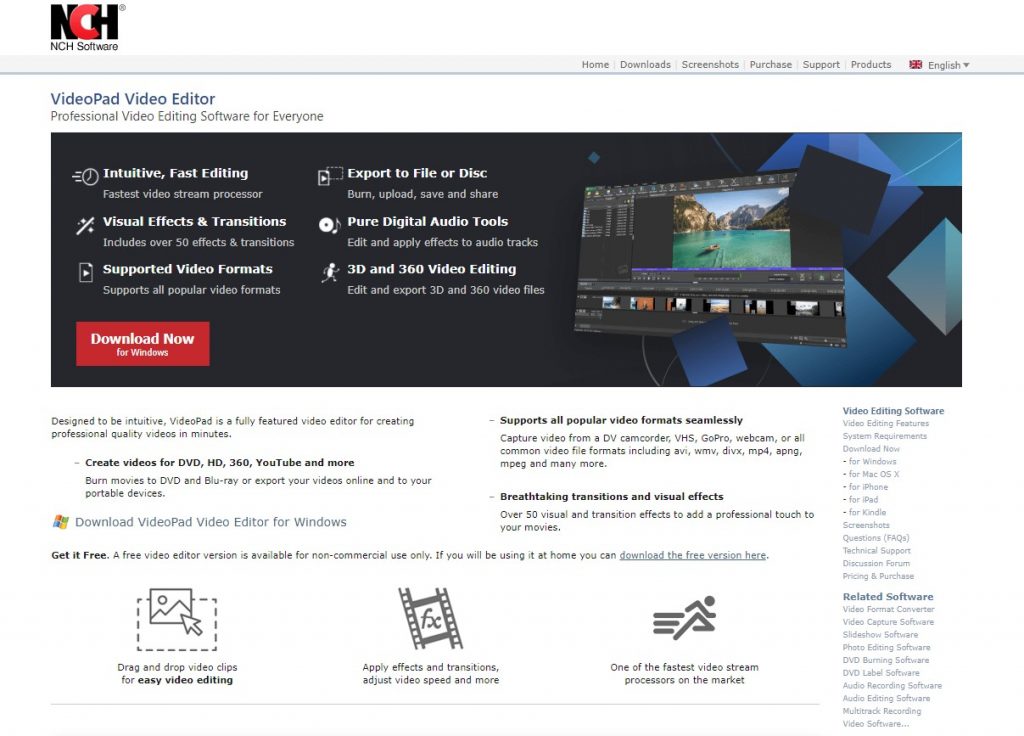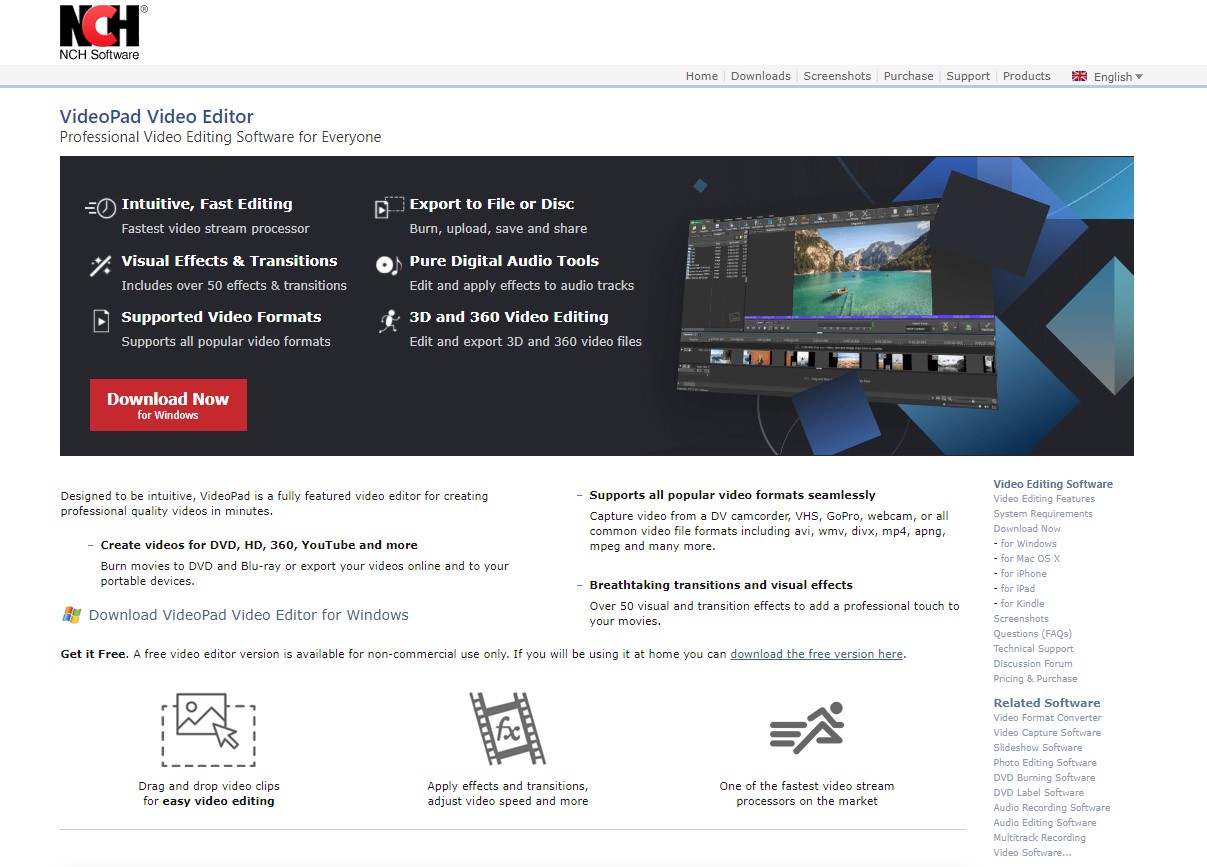 VideoPad is a fully featured video editor for creating professional quality videos. It supports all popular video formats. It includes over 50 visual effects. It includes 3D video editing and 2D to 3D stereoscopic conversion. You can add text, overlays, and effects to 360-degree videos. You can overlay text for captions and movie credits. 
VideoPad enables you to import and mix music tracks. You can include audio effects and even make a custom movie soundtrack with MixPad multi-track mixing software. You can use VideoPad to export movies in multiple resolutions, including full HD, 2K, and 4K.
Pros:
Offers 3D video editing 
Comprehensive media library 
Video stabilization and capture 
Cons: 
No audio tools 
Social sharing isn't an option 
Does not support HD adjustments
---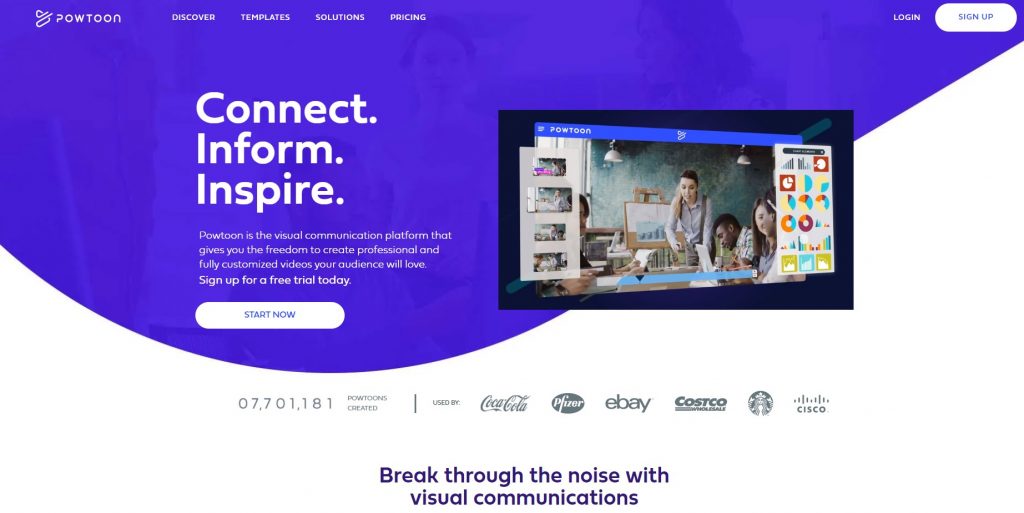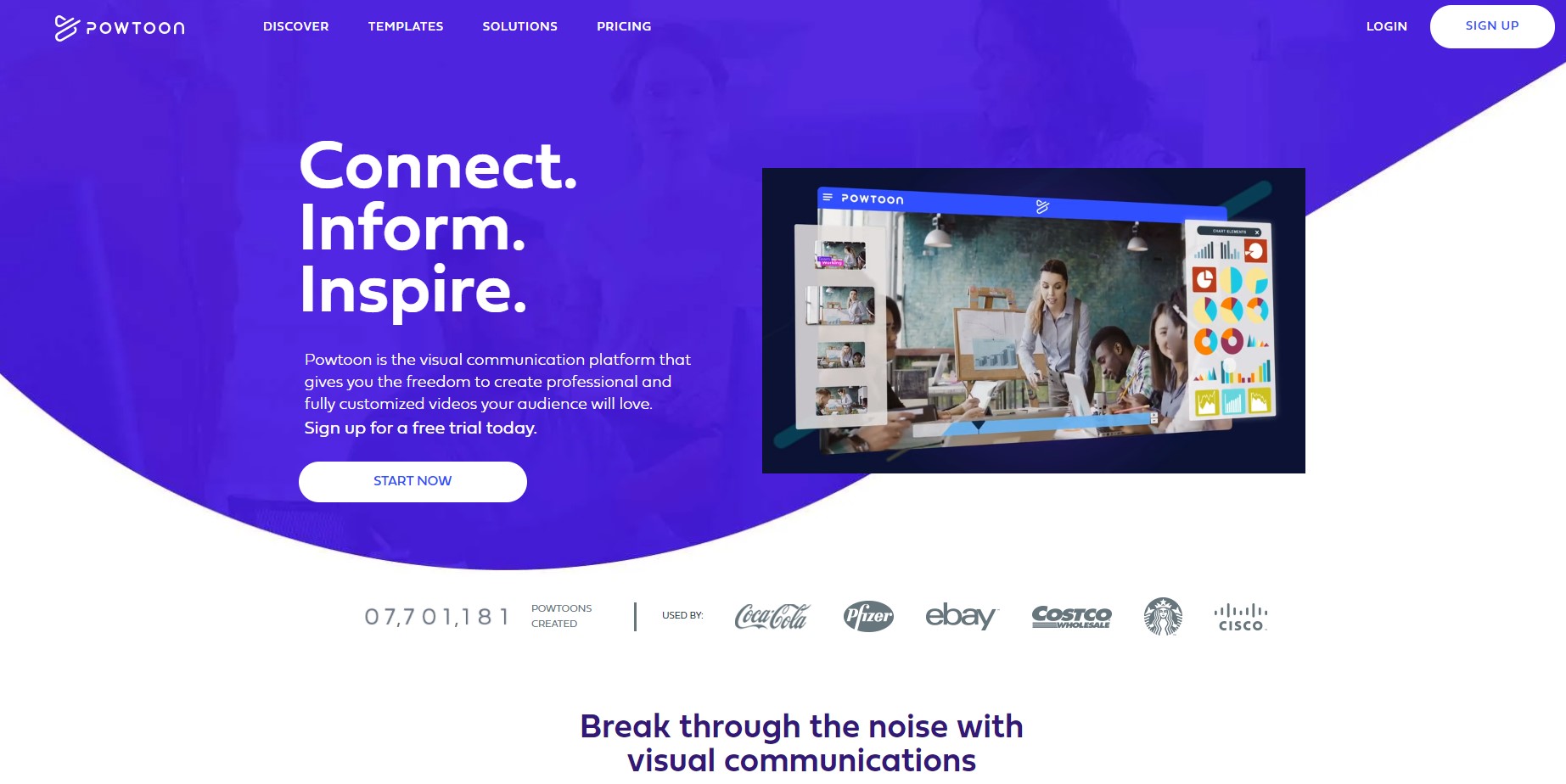 Powtoon is a visual communication platform where you can create professional and fully customized videos. It offers a free version and three paid plans. It includes a vast video template gallery. You can easily edit your preferred templates. The app places a real emphasis on animation. With the free plan, you make short videos, lasting up to three minutes. Your production comes with Powtoon branding, and you can use a selection of free soundtracks and select royalty-free objects. The paid plans allow you to make longer videos (up to 30 minutes on the Agencies Plan), without the Powtoon watermark.
Powtoon includes a vast video template gallery, and you can instantly edit your preferred templates to say just what you need to get the word out. You can use their templates to make your message unforgettable. You will find many templates in categories such as Marketing, Sales, Training, Learning & Development, Internal Comms, HR, Industries, and more.
As you can tell from Powtoon's mission, "So everyone can animate," the app has a real emphasis on animation. 
Pros: 
Different plans to choose from 
Simple, easy-to-use interface
Customizable animation templates to help user finish presentation faster 
Cons: 
Creating characters is limited 
Small selection of background music to choose from 
Requires some animation knowledge and patience to achieve property animation
---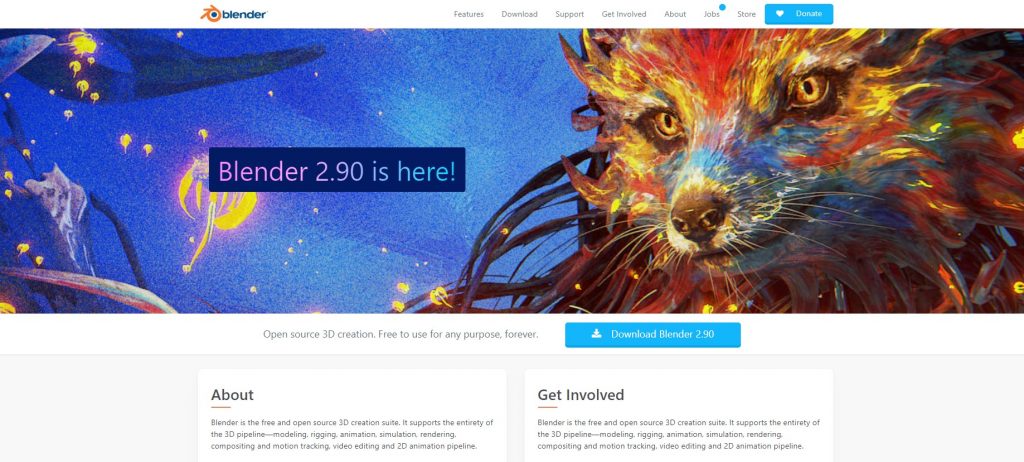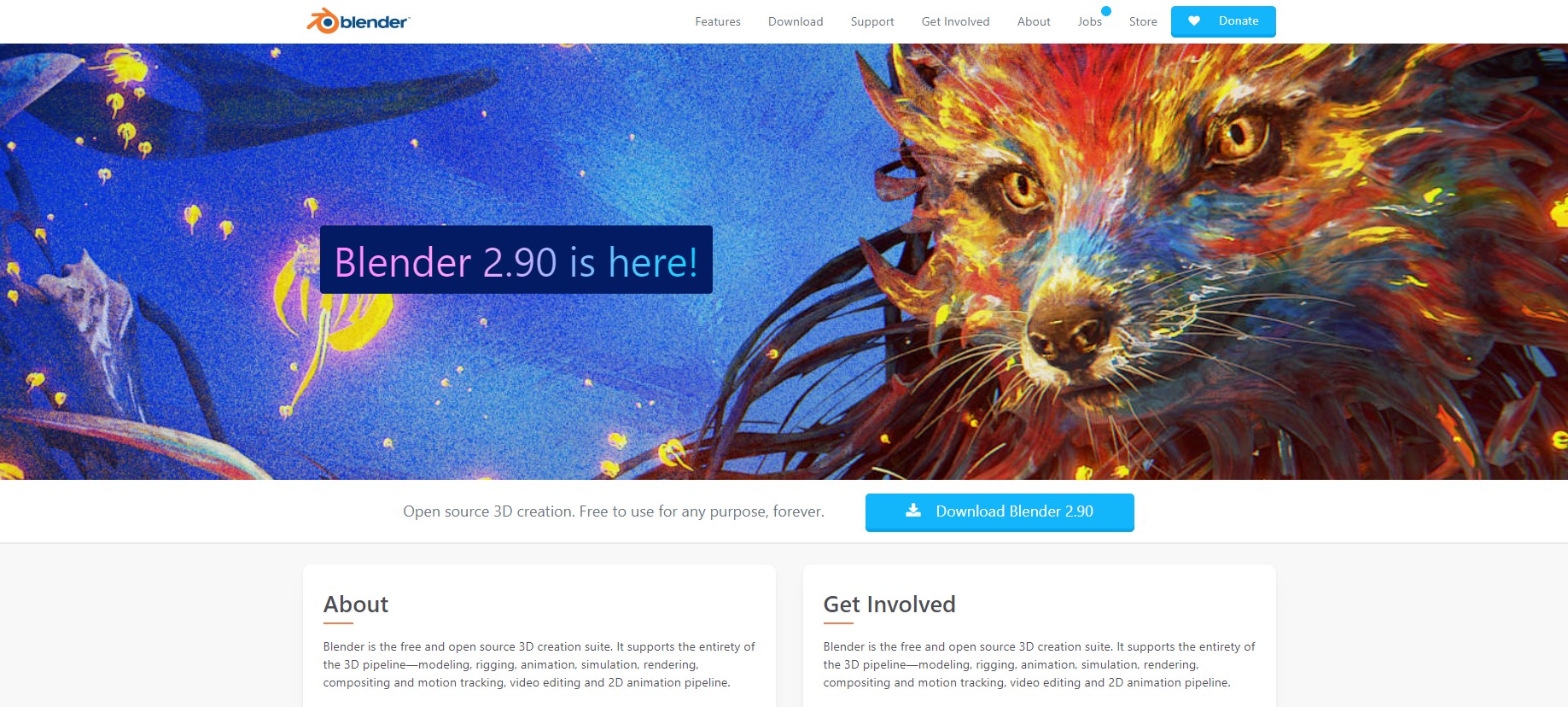 Blender is a free open source 3D creation suite. This makes it somewhat more specialist than many of the video editing software listed here. It supports the entirety of the 3D pipeline—modeling, rigging, animation, simulation, rendering, compositing and motion tracking, video editing, and 2D animation pipeline.
With 3D being the focus of Blender, you would not use the program for editing everyday videos you make on your smartphone. It does, however, have all the tools you need to create 3D-model movies from scratch, although this will require some skill and a steep learning curve.
Pros:
It's relatively lightweight
Almost limitless customization
A robust hot-key workflow
Cons:
Buggy format support
3D cursor isn't reliable to use 
Origin controls are not high-quality 
---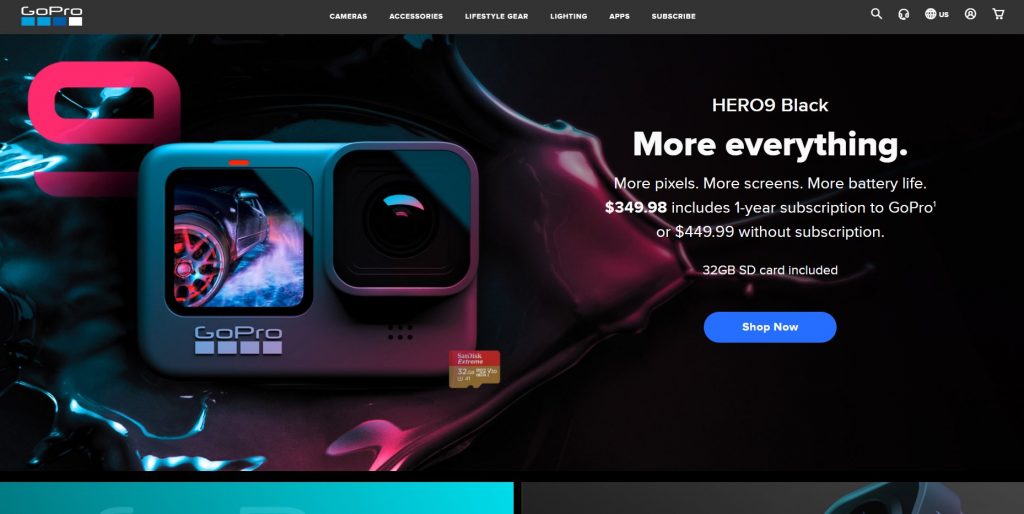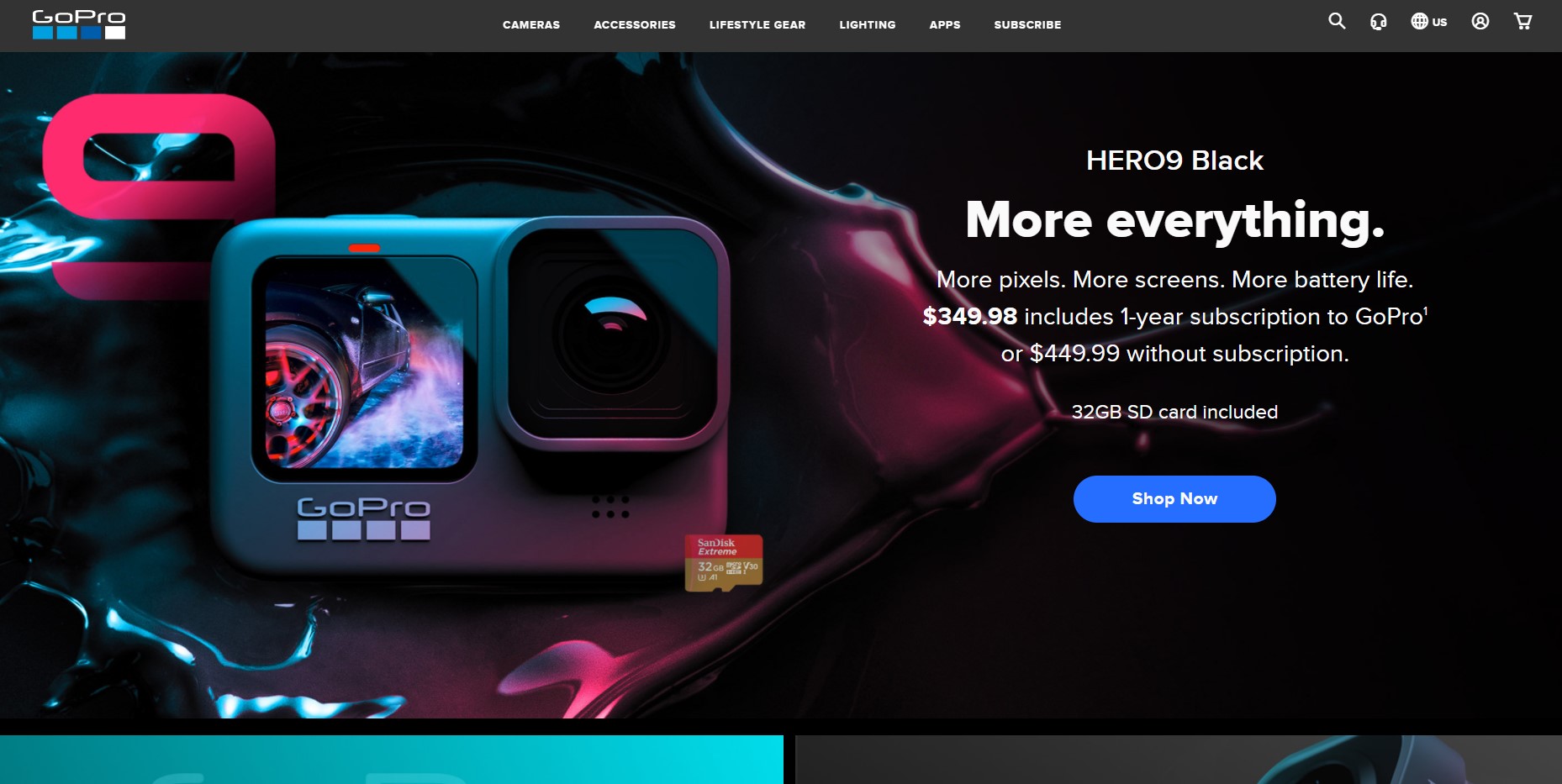 GoPro currently has two apps in the Google and iOS app stores that you could use for editing your GoPro videos. They call one app simply GoPro. Their arguably better-known app, however, is GoPro Quik – Free Video Editor for photos, clips, music. Although both are still available in the app stores, GoPro describes GoPro Quik as legacy software on its website.
The GoPro App lets you offload your latest HERO and 360 footage and start creating right away. It automatically edits your footage. You can use themes, music, and effects.
One of the more uncommon features of the GoPro app is the ability to control your GoPro from a distance. You can frame the perfect shot with live preview and get full remote control of camera functions. Easily adjust settings, start and stop recording, and more—all from your phone.
Pros: 
Smooth and fast to work with 
Impeccable sound design 
Allows creators to open more than one project at a time 
Cons: 
Only runs on Macs
Limited export settings
Interface can look intimidating
---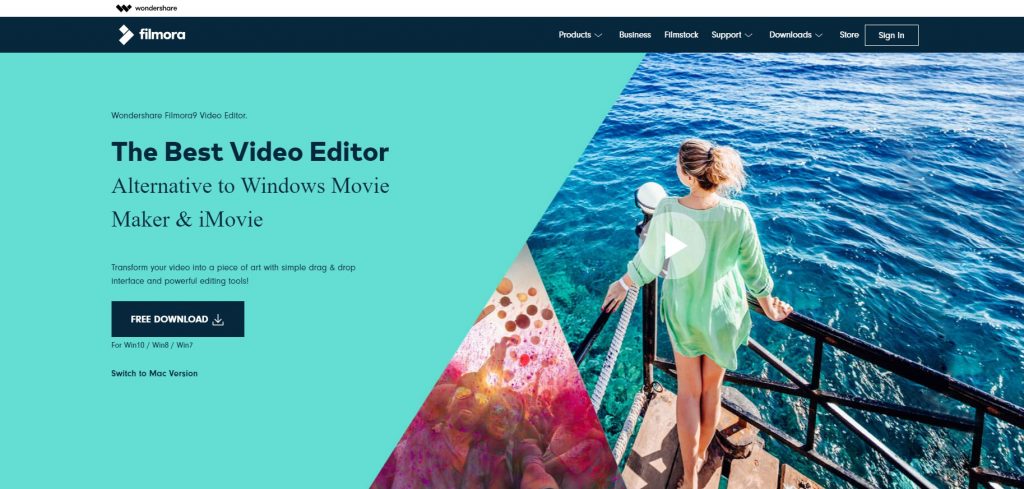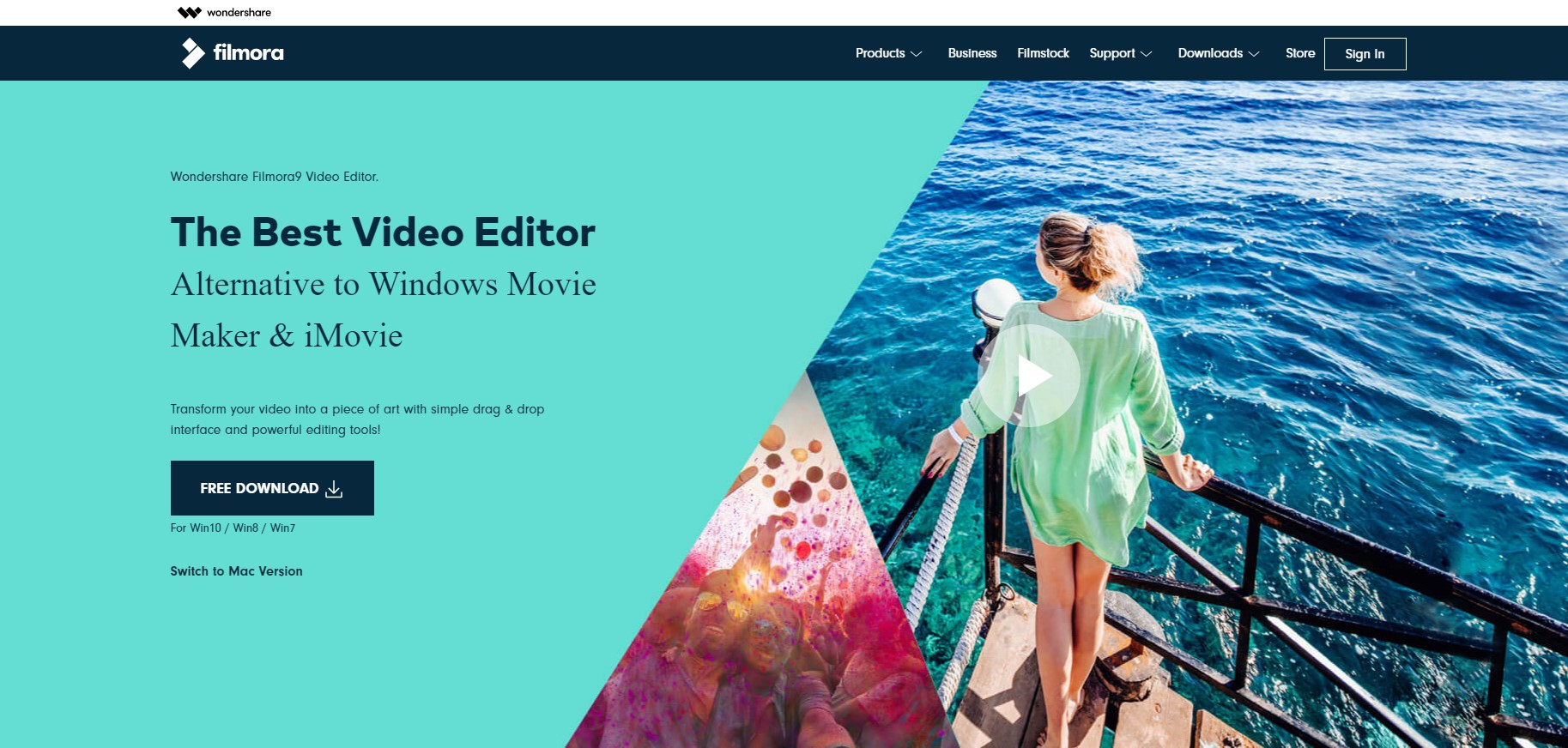 Filmora9 is the program most amateur creators use. FilmoraPro targets video professionals and FilmoraScrn focuses on screen recording. You can add video clips and images with drag-and-drop. It comes with more than 130 types of preset titles and text. You can also easily add your logo to your videos.
Filmora9 allows you to do virtually anything you would imagine from a standard video editor. You can 
import video, audio, and images in various formats
edit and arrange these elements in a magnetic timeline
add effects, filters, titles, music, etc.
export your edited video in common video formats or share it to social media
remove video watermark.
Pros: 
Load of presets: title templates, video effects, elements, split screen templates, etc. 
Fast video rendering speed
Affordable lifetime license price
Cons: 
Watermark in free version
No motion tracking
No video keyframe
---
Final Verdict
All the video editors mentioned on this list have amazing features and are free to use. They all have their good and bad points and you really have to make a decision based on your needs and usage.
As much as we would like to say that QuikStories is great for mobile users and Shotcut and OpenShot are great for desktops, we really can't. You need to select the right tool for you, depending on what you want out of it. 
Are you going to use it for professional work? Are you looking for a free trial but willing to invest in a paid version later? Do you want the best free tool available for personal use?
Whatever your requirements may be, this list of best free video editing software will have what you're looking for. Just select the one that you like best and start editing.
Source : Influencer Marketing Hub